JUMBO Filtertrolley 2.0
JUMBO Filtertrolley 2.0
Mobile fume extractor JUMBO Filtertrolley
Quiet operation

ULT's extraction and filtration systems are especially quiet. This is appreciated by numerous clients worldwide. This means your employees won't be bothered by unnecessary noise.

High flexibility

Many of the ULT fume extraction systems can be utilized flexibly. For example, you can choose between mobile or stationary systems, device integrations or special ventilation solutions. If necessary, the ideal application is configured by ULT experts on-site.

Optimal filter technology

Using the most sensible filtration technology ensures a long filter service life and, consequently, reduces the costs of maintenance and spare parts. ULT always offers you the optimal solution for your special contaminant technology to achieve the best filtration possible..

Easy servicing

ULT's extraction and filtration systems are designed so that they can be put into operation without problems and easily used. Should there be any questions, our service technicians would be happy to assist you at any time.

Low energy requirements

ULT's extraction systems reduce the operation and maintenance costs based on your optimal filtration plan. In addition, the system is designed so that the required energy consumption is kept very low.

Functional design

You can use this unit either standing upright or lying. It, however, easily fits under or aside to a working table.
| Device version | JUMBO Filtertrolley 2.0 |
| --- | --- |
| Max. flow rate in m³/h | 190 |
| Max. flow rate in cfm | 112 |
| Max. vacuum in Pa | 3200 |
| Max. vacuum in inch wc | 12.9 |
| Nominal capacity in m³/h@Pa | 80 @ 1900 |
| Nominal capacity in cfm@inch wc | 47 @ 7.6 |
| Dimensions in mm (WxDxH) | 450x340x530 |
| Dimensions in inch (WxDxH) | 17.7x13.3x20.8 |
| Weight in kg | 36 |
| Weight in lbs | 79 |
| Noise level in dB | 49 |
| Connection variants – diameter in mm | 1 X 50 / Option: 1 X 75 |
| Connection variants – diameter in inch | 1 X 1.97 / option: 1 X 2.95 |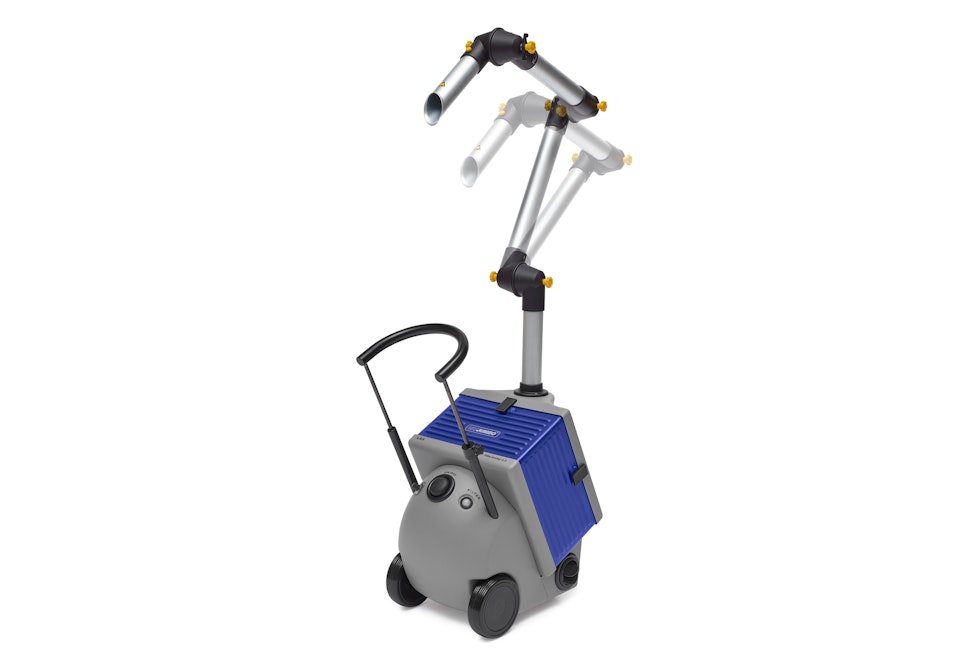 Movable extraction arms enhance the device's flexibility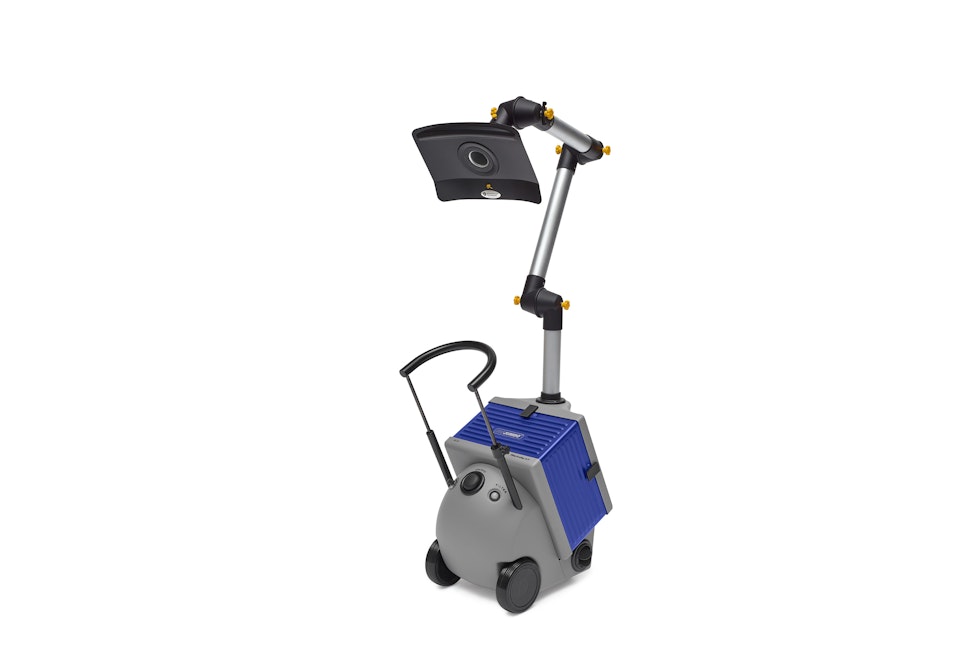 JUMBO with mounted extraction arms with flat hood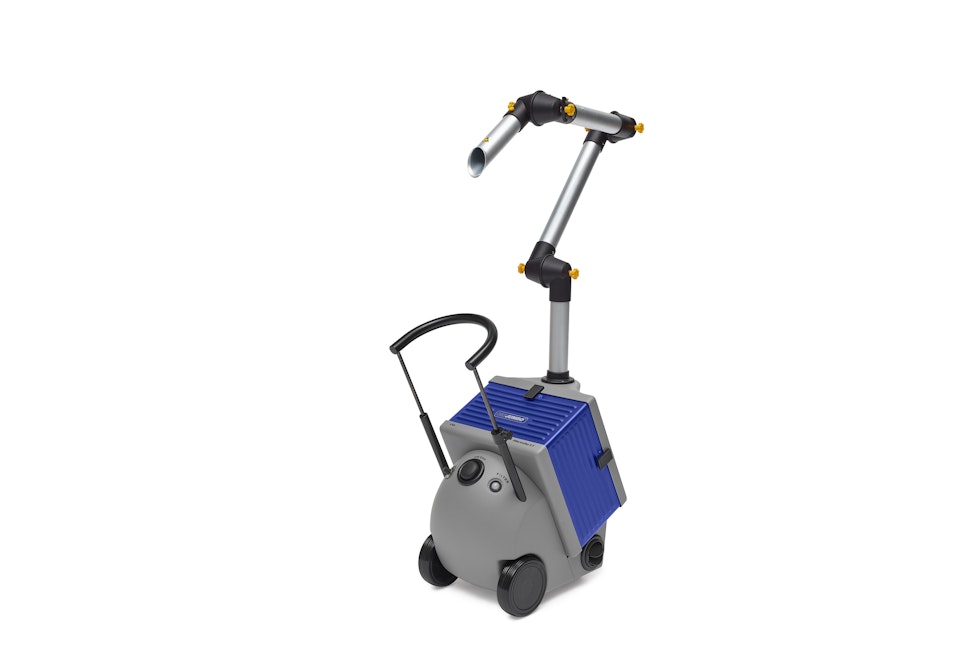 JUMBO Filtertrolley in blue design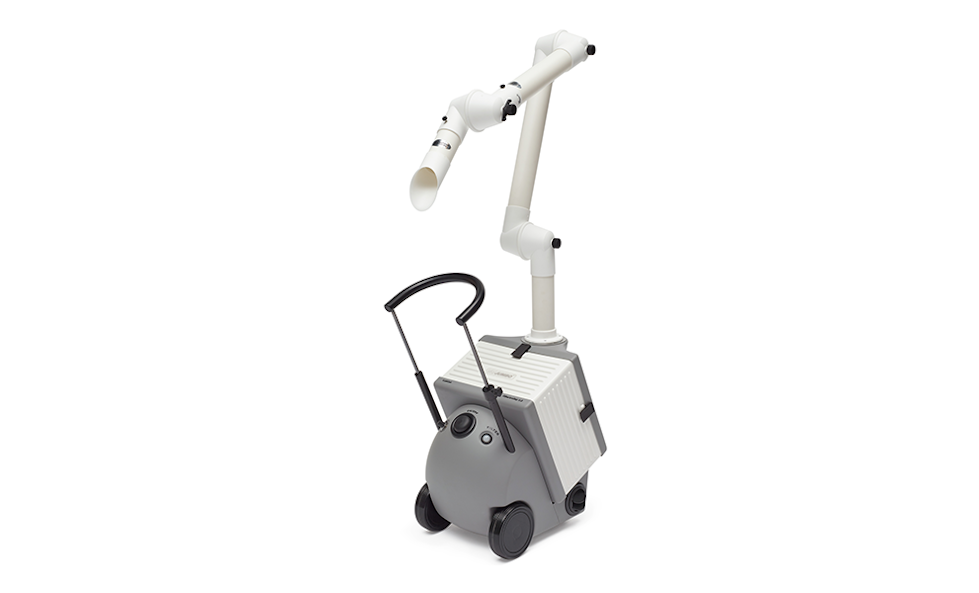 JUMBO Filtertrolley in white design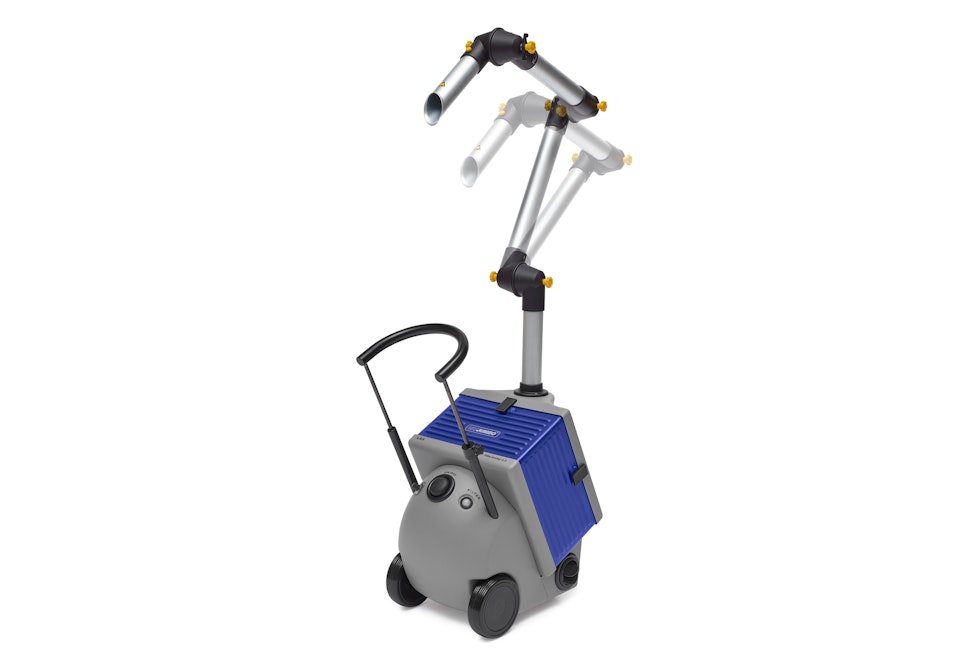 Movable extraction arms enhance the device's flexibility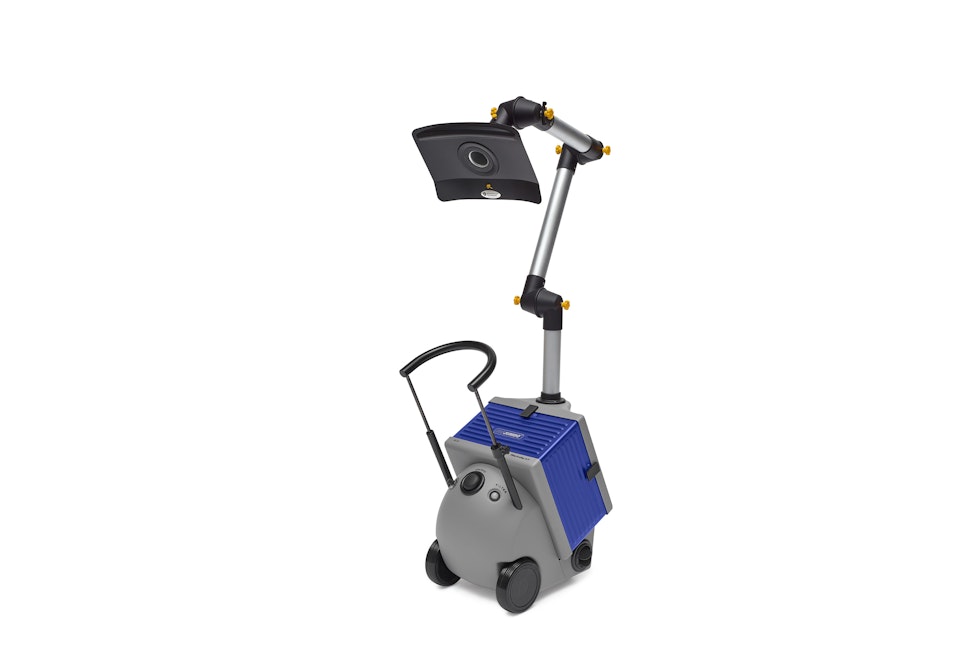 JUMBO with mounted extraction arms with flat hood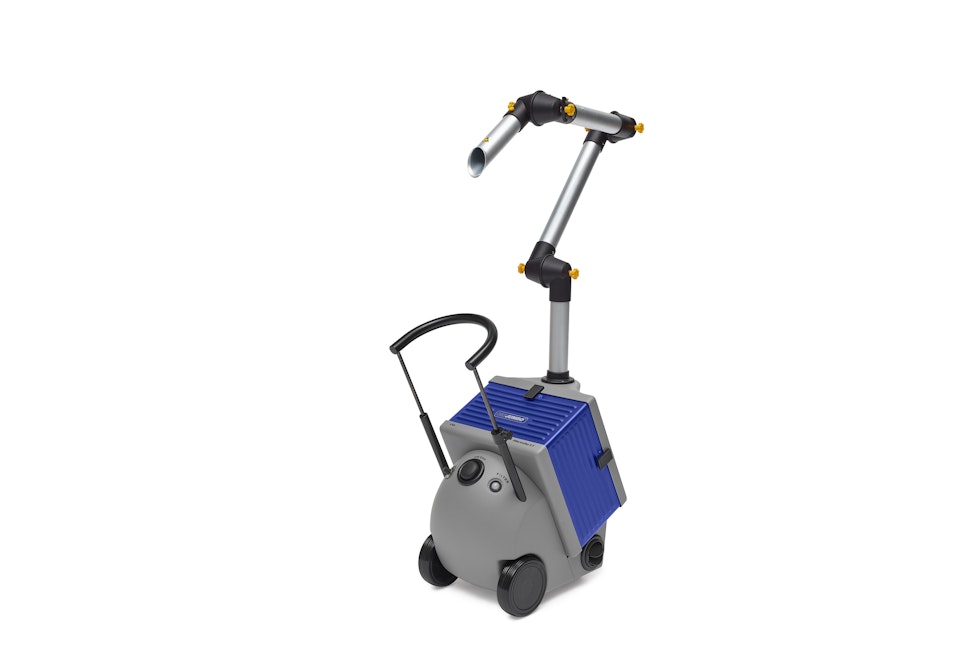 JUMBO Filtertrolley in blue design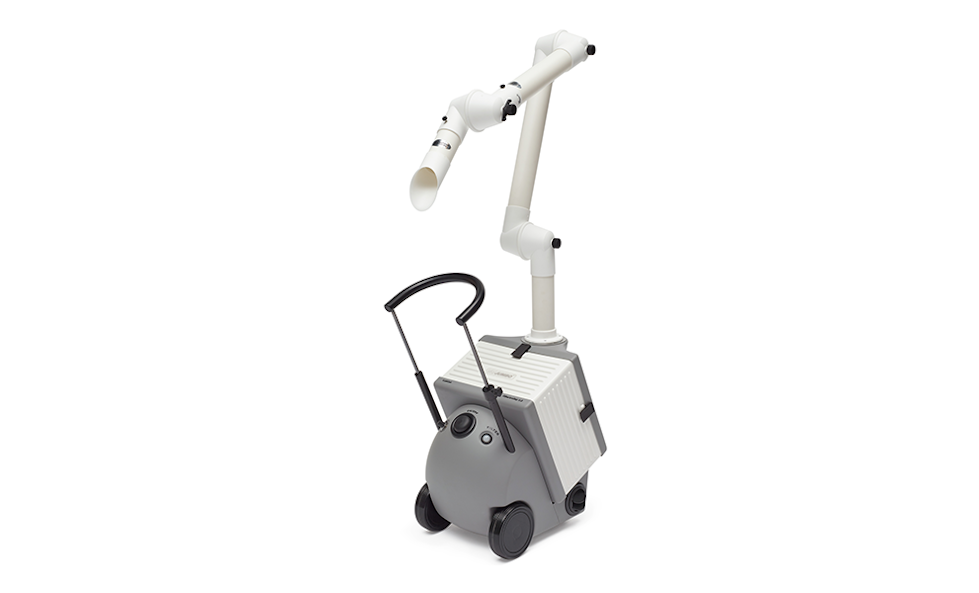 JUMBO Filtertrolley in white design
JUMBO Filtertrolley device versions