Soldering fume extraction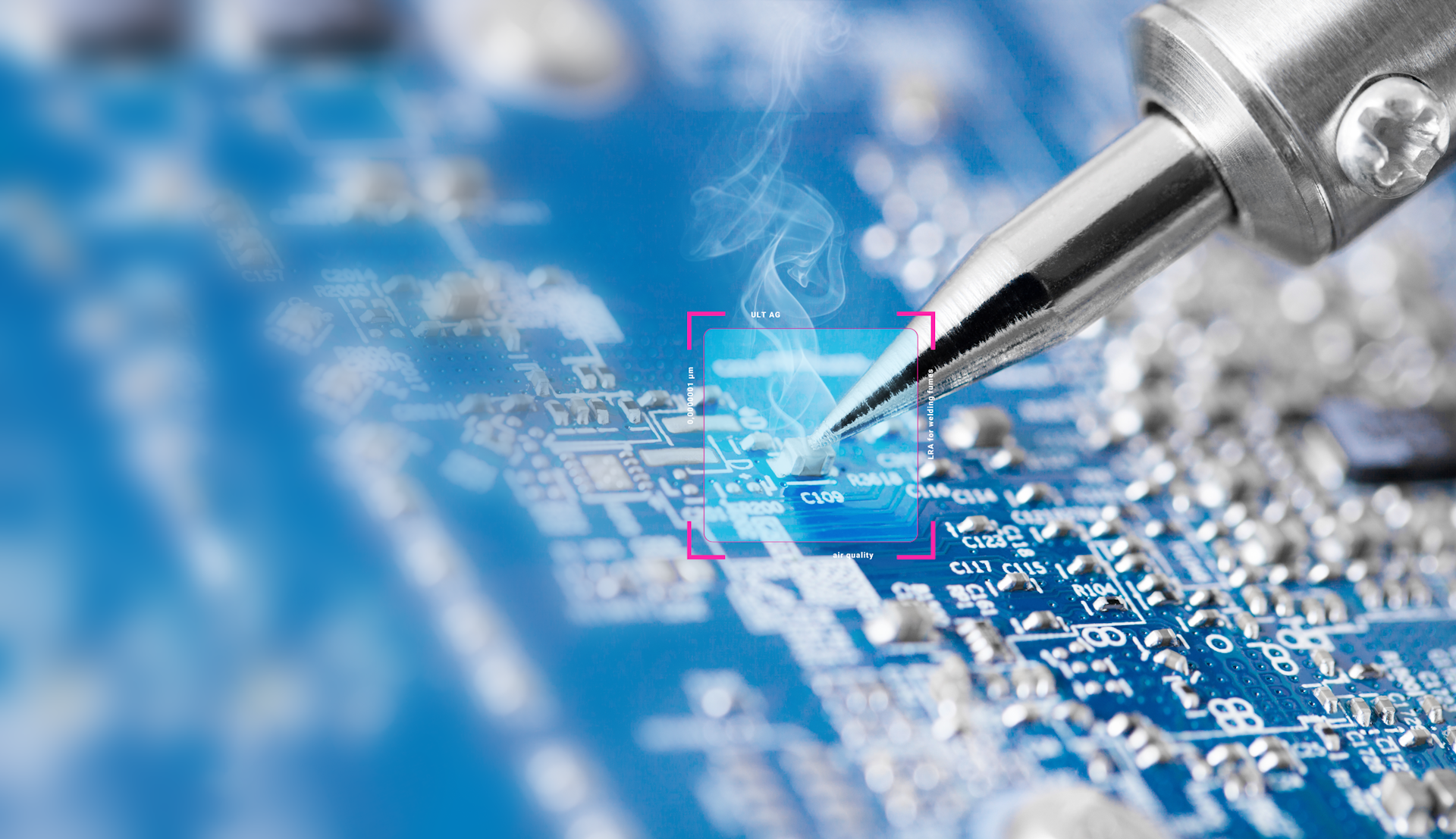 Soldering fume extraction
Extraction systems for soldering fumes and vapors
Solutions for extracting soldering fumes and vapors
Soldering fume and vapors pose risks to workers, equipment, and product quality. Extracting and filtering these airborne pollutants is crucial for workplace safety and efficient production. We offer customized solutions for capturing soldering fumes at the source, protecting employees and ensuring product integrity. Choose our extraction systems and filtration technology for optimal performance and safeguarding against harmful particles.
Our LRA series offers comprehensive solutions for extraction and filtration technology specifically designed for soldering fumes and vapors. Whether you have single-user workplaces or automated and partially automated manufacturing setups, our LRA series caters to all your requirements.
Overview of devices for soldering fume removal
Mobile solder fume extractor
Flexible solution for mobile soldering fume extraction
The solution developed for mobile utilization with a unique design is the JUMBO Filtertrolley LRA. The flexible soldering fume extractor can be variably adapted to a wide variety of workplace and air pollutant conditions.
The filter system is very quiet and yet powerful.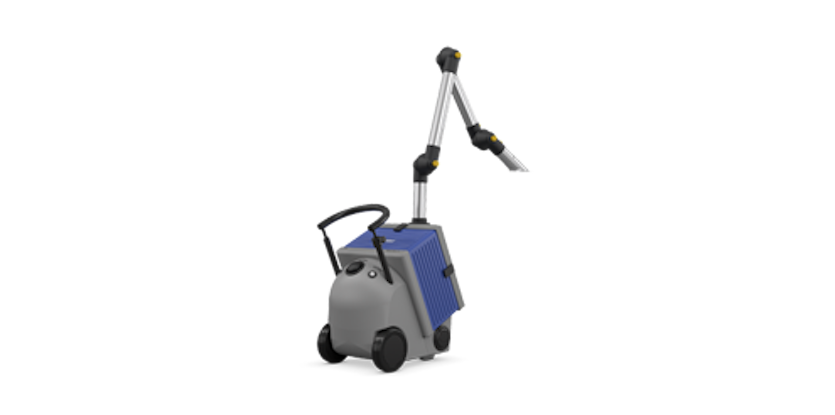 Enhancing workplace safety and health in manufacturing companies: A focus on soldering fume control
Over recent decades, the significance of safeguarding both workforce well-being and health within manufacturing enterprises has witnessed a substantial rise. This trend is a natural progression, stemming from the escalating complexity of manufacturing procedures and the emergence of increasingly diverse and intricate contaminants. It is crucial to recognize that soldering fumes, for instance, encompass a variety of distinct fume types, each bearing its own unique characteristics.
Airborne pollutants present within soldering fumes yield detrimental effects on individuals, machinery, and finished goods alike. Notably, prolonged employee absenteeism may be attributed to health-related concerns. Simultaneously, the functionality of production equipment can be compromised, resulting in imprecise manufacturing due to the accumulation of contaminants.
Moreover, soldering fumes have the potential to taint or impair products, primarily due to the application of soldering fluxes. Such instances can lead to a decline in product quality, consequently tarnishing a manufacturing company's reputation and diminishing the demand for its offerings.
Efficiently extracting soldering fumes directly from their source holds paramount importance. This approach allows for the direct capture of the maximum concentration of contaminants. As extraction moves farther from the source, the effectiveness of pollutant removal diminishes, while the energy required for extraction increases. Hence, the extraction of soldering fumes necessitates positioning the capture mechanisms as proximate to the source of contamination as possible.
In the contemporary landscape, extraction systems and filtration technologies have evolved to encompass an extensive array of airborne pollutants. Specifically tailored to address soldering fumes, ULT AG delivers solutions tailored to diverse operational scenarios, encompassing both manual soldering stations and automated soldering systems.
Our focus lies in shielding your workforce, equipment, and merchandise from the adverse impacts of particles generated during soldering processes. We extend our support by providing extraction systems and filtration technologies meticulously calibrated to align seamlessly with your distinctive requisites. Elevate your workplace safety and uphold manufacturing excellence through our comprehensive solutions.
We are happy to offer you further information about our extraction systems and the respective filtration technology. We can also configure your individual solution as requested or required.
Further information on ULT