Electronics and semiconductor production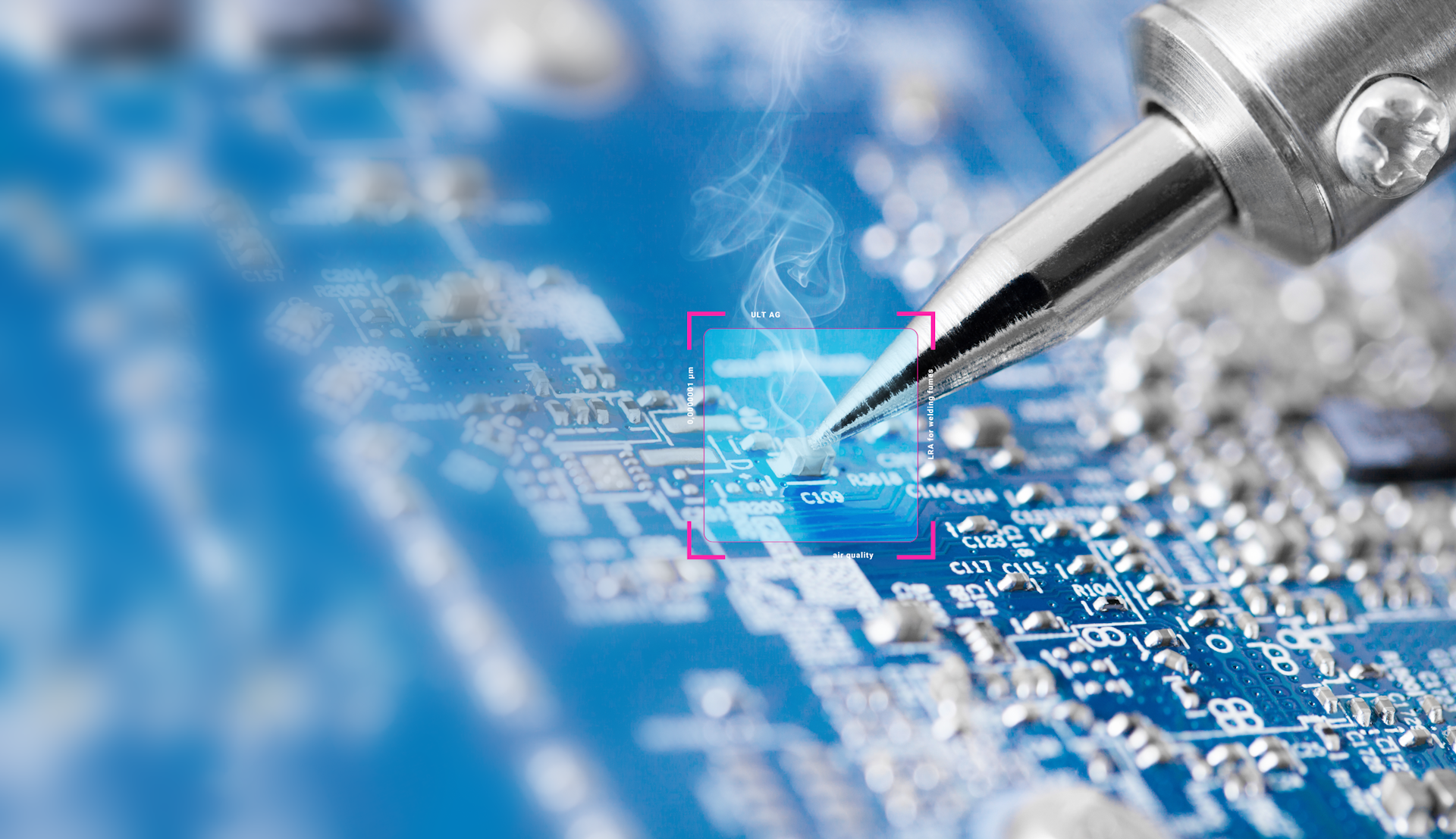 Electronics and semiconductor production
Fume extraction solutions for electronics manufacturing
Optimal ventilation solutions for electronics production
In today's world, electronics are at the heart of everything. They drive and support the economy as well as all industrial sectors. The manufacturing of electronic components and assemblies encompasses a wide range of technologies, including circuit board production, component marking, and storage.
Throughout these processes, it is essential to remove airborne contaminants that can pose risks to employees, production equipment, and the quality of the products.
Whatever your specific requirements may be, we have the ideal ventilation solution for you. Our expertise in this field ensures that we can address your unique needs and provide effective systems to safeguard your operations.
Trust us to deliver the optimal ventilation solutions for your electronics production, enabling you to maintain a clean and controlled environment
Fume extraction in electronics manufacturing
We are happy to offer you further information about our extraction systems and the respective filtration technology. We can also configure your individual solution as requested or required.