Welding fume extraction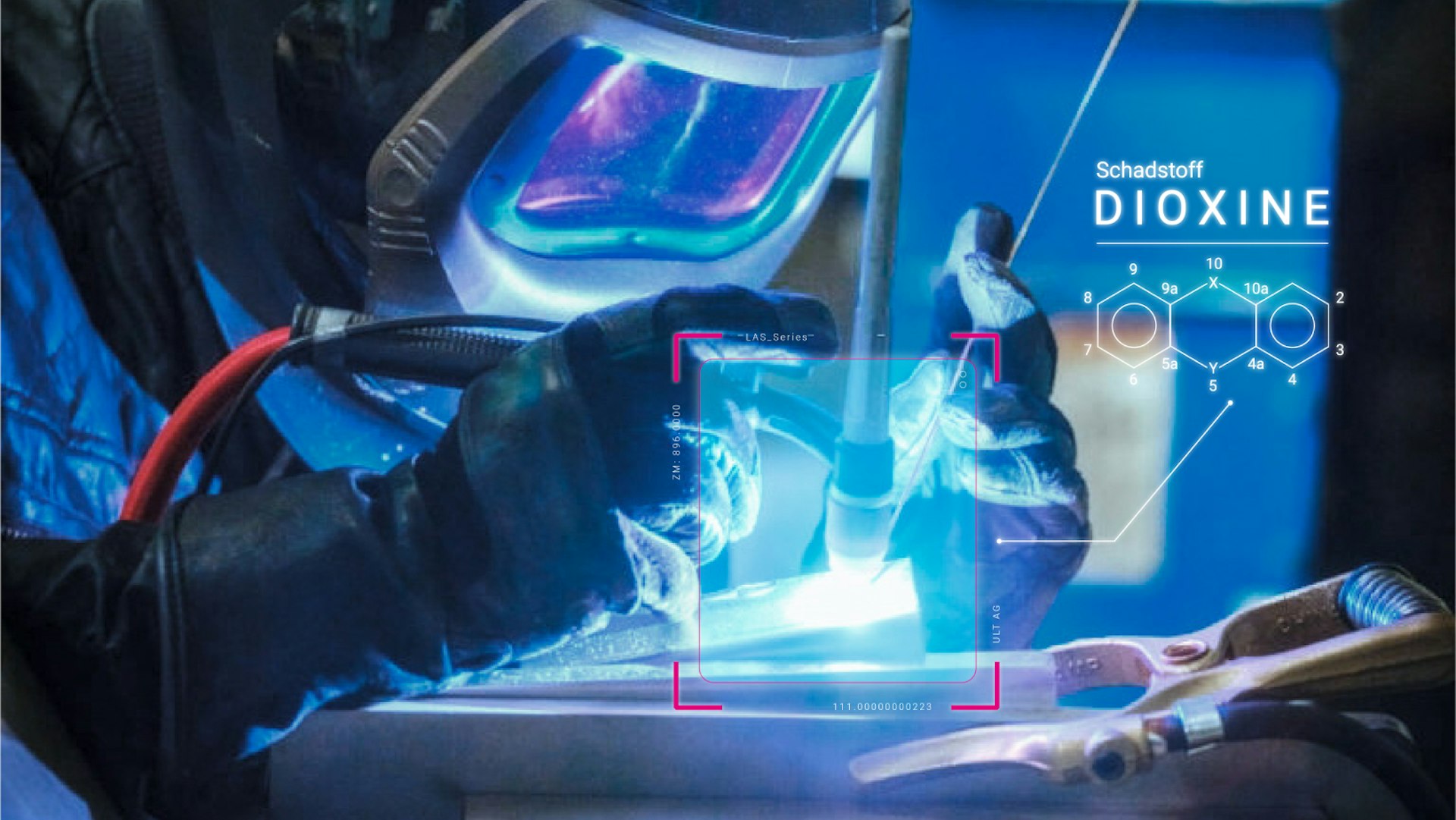 Welding fume extraction
Welding fume extraction with the Airtower
The ULT Airtower for top-notch welding fume extraction
ULT proudly presents the currently most efficient and unique welding fume extraction solution: The ULT Airtowerr, developed in close cooperation with our partner company Novus air.
The Airtower is an unrivalled solution when it comes to sustainable welding fume extraction or air purififcation in production halls removing dust, oil mist, or smoke.
The Airtower - What else would you need?
The Airtower is a welding fume extractor that is designed to be efficient, versatile, and sustainable. It is a unique solution that uses a layered ventilation principle to extract contaminated indoor air at the top of the device, filter it, and then blow it back into the room near the floor without causing drafts. This method is considered the ideal recirculation method as it takes advantage of the heat generated during welding. It provides fresh air in the breathing zone and minimizes heating costs by reducing the amount of required outside air.
The Airtower is also very versatile and can be utilized for a variety of welding applications, including:
MIG welding

TIG welding

Plasma cutting

Gas welding
It is also suitable for use in a variety of production environments, including:
Metalworking

Machinery manufacturing

Shipbuilding

Automotive manufacturing
The Airtower is a sustainable solution tproviding various features to reduce its environmental impact, including:
A high-efficiency filter system that removes 99.9% of particulates

A low-noise operation that minimizes noise pollution

A lightweight design that makes it easy to transport and install

A long lifespan that reduces the need for replacement parts
The Airtower is a leading welding fume extractor that offers a number of advantages over traditional welding fume extraction systems. It is more efficient, versatile, sustainable, and easy to use. If you are looking for a welding fume extractor that will provide you with the best possible protection for your workers and your environment, then the Airtower is the perfect solution for you.
Here are some additional details about the Airtower:
It is available in four different sizes to accommodate a variety of welding applications

It has a maximum air flow of 20,000 m³/h, which can handle even the most demanding welding jobs

It is easy to install and use, with no complicated piping or ductwork required

It is backed by a 2-year warranty