ULT Airtower for weld fume extraction
ULT Airtower for weld fume extraction
ULT Airtower for welding fume extraction
Experience top-notch welding fume extraction
When it comes to welding operations, the generation of hazardous fumes poses a significant risk to workers and can contaminate manufacturing systems and products.
That's why we offer the best-in-class solution: the ULT Airtower, developed in collaboration with our partner company, Novus air. The ULT Airtower stands out as the most efficient and powerful welding fume extractor currently available.
The ULT Airtower operates based on the principle of layer ventilation, effectively creating a zone of purified air within the work area.
The unit draws in contaminated air from the top, passes it through filtration stages, and releases clean air back into the work area. By releasing purified air at ground level, it helps direct the thermal upstream of welding fumes towards the upper intake of the unit.
The process ensures the removal of over 99.9% of particulates
This method of air circulation is considered the most efficient way to achieve air purification in welding workshops.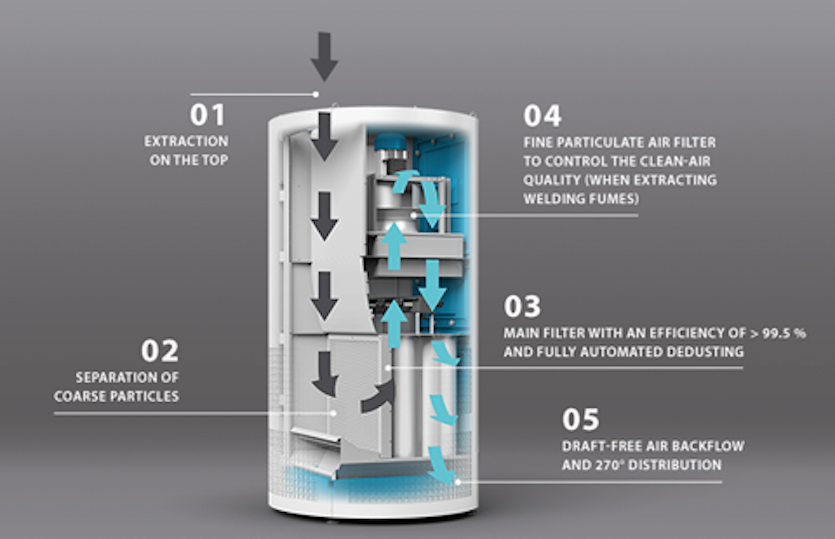 Advantages of ULT's welding fume extraction
"Plug and play" convenience - no need for complicated duct runs.
Superior design - eliminates the need for on-torch extraction, capturing elements, or extraction arms.
Substantial energy and heating cost reduction.
Continuous monitoring of particulate concentration in waste air for best efficiency possible.
Automated cleaning of filter cartridges ensures extended running time (usually up to three years) and consistent filtration.
Exceptionally low-noise operation, making the Airtower one of the quietest devices available in the market.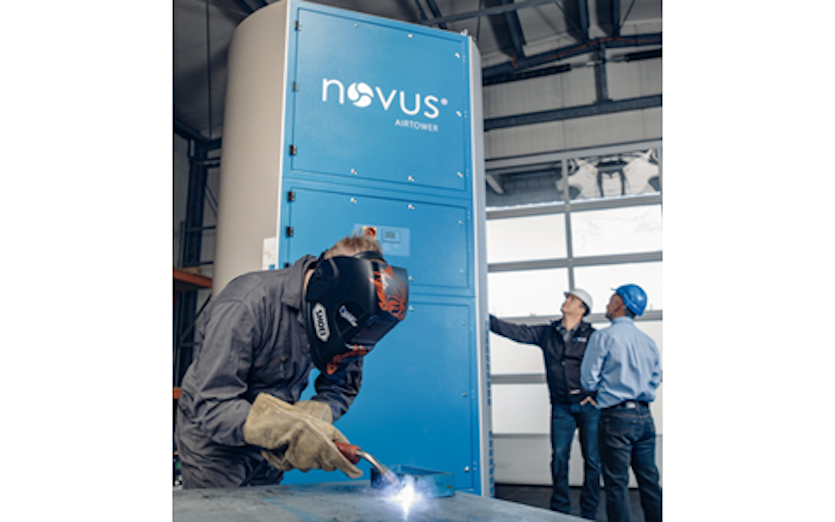 The ULT Airtower welding fume extractor is featuring four different versions - from 2,950 to 11,700 cfm (5,000 to 20,000 m³/h) of air flow, efficiently cleaning up to 247,000 cft (7,000 m³).
| Device version | ULT Airtower FT 5,000 | ULT Airtower FT 10,000 | ULT Airtower FT 15,000 | ULT Airtower FT 20,000 |
| --- | --- | --- | --- | --- |
| Max. flow rate in m³/h | 5000 | 10000 | 15000 | 20000 |
| Max. flow rate in cfm | 2943 | 5886 | 8829 | 11772 |
| Max. vacuum in Pa | 1800 | 1800 | 1800 | 1800 |
| Max. vacuum in inch wc | 7.2 | 72 | 72 | 72 |
| Dimensions in mm (WxDxH) | 1600x1700x2800 | 1600x1700x3600 | 2000x1800x3600 | 2000x1800x3600 |
| Dimensions in inch (WxDxH) | 64x66x114 | 64x66x143 | 81x69x143 | 81x69x143 |
| Weight in kg | 990 | 1280 | 1480 | 1590 |
| Weight in lbs | 2183 | 2822 | 3263 | 3505 |
| Noise level in dB | 70 | 75 | 70 | 75 |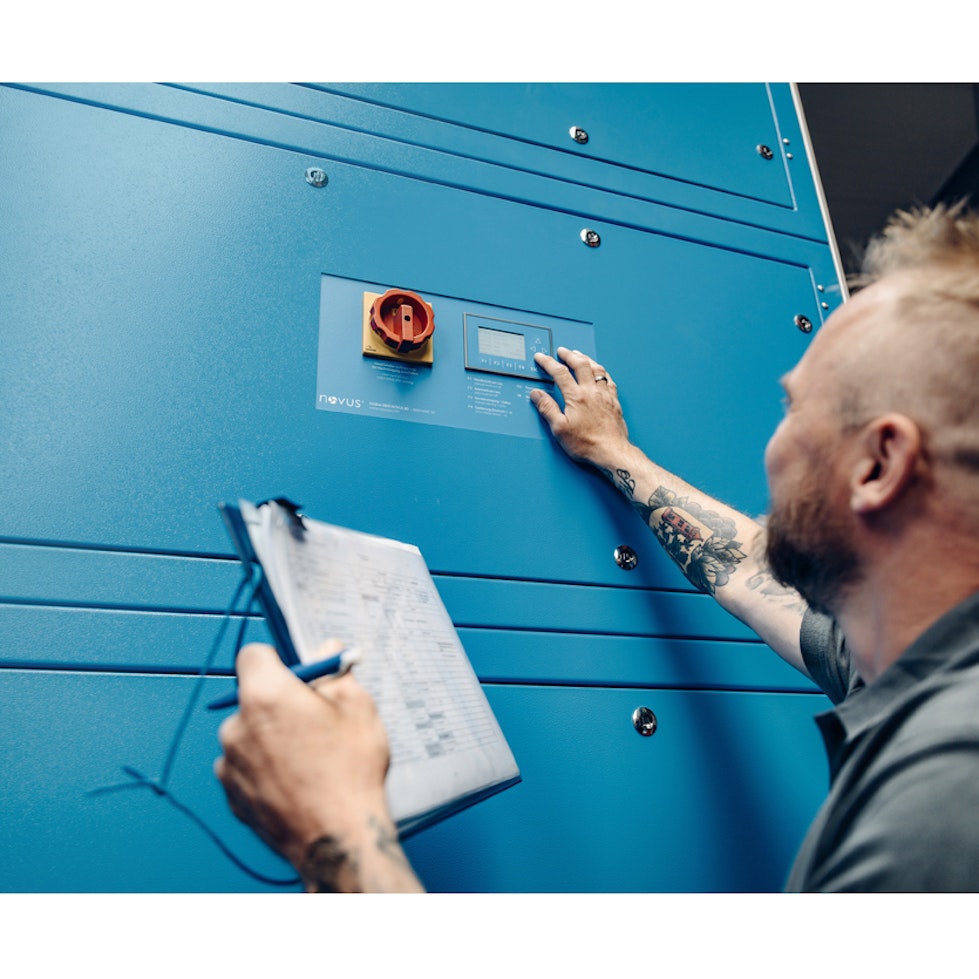 System programming is extremely simple without prior knowledge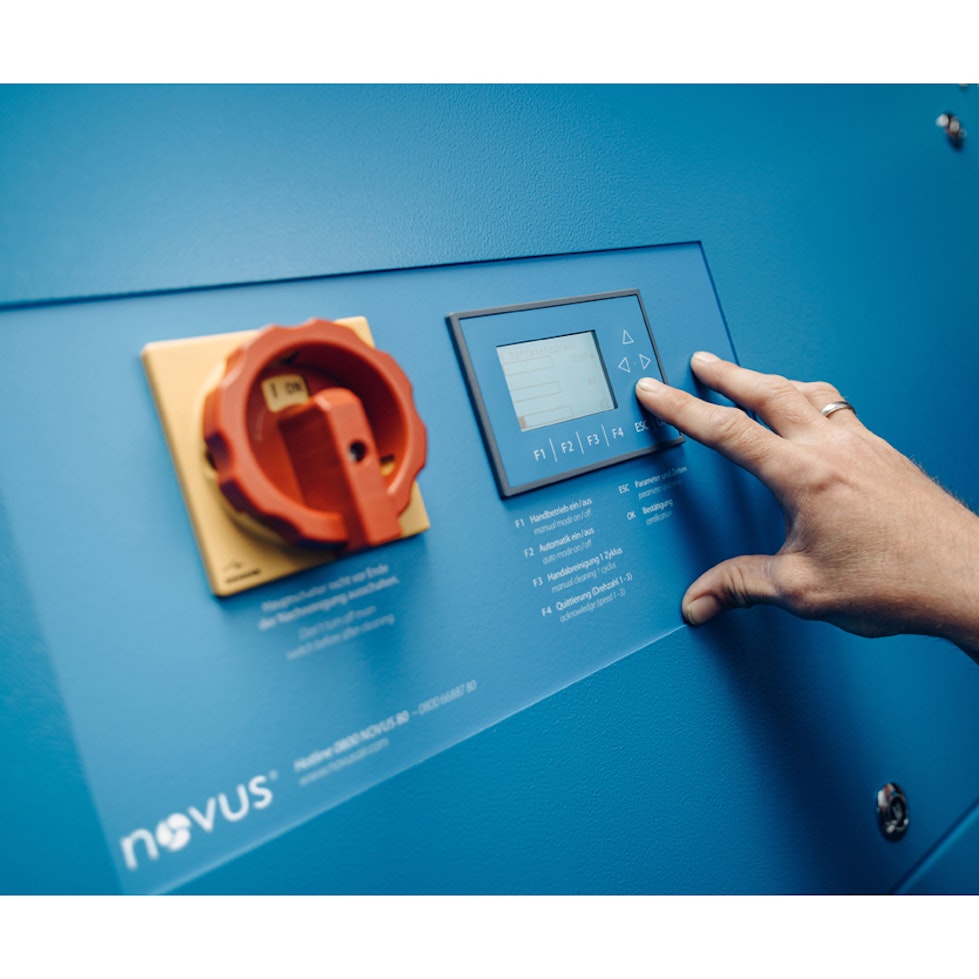 Easy operation by means of display input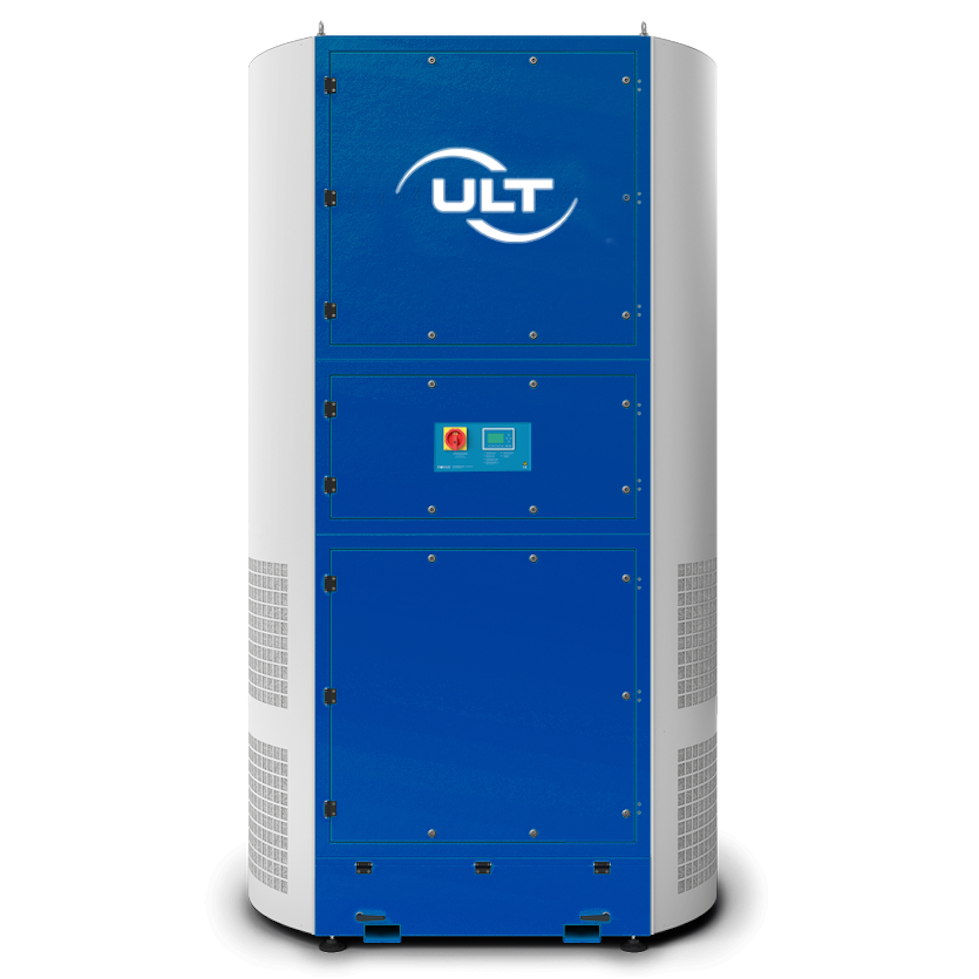 ULT Airtower for sustainable air purification in welding processes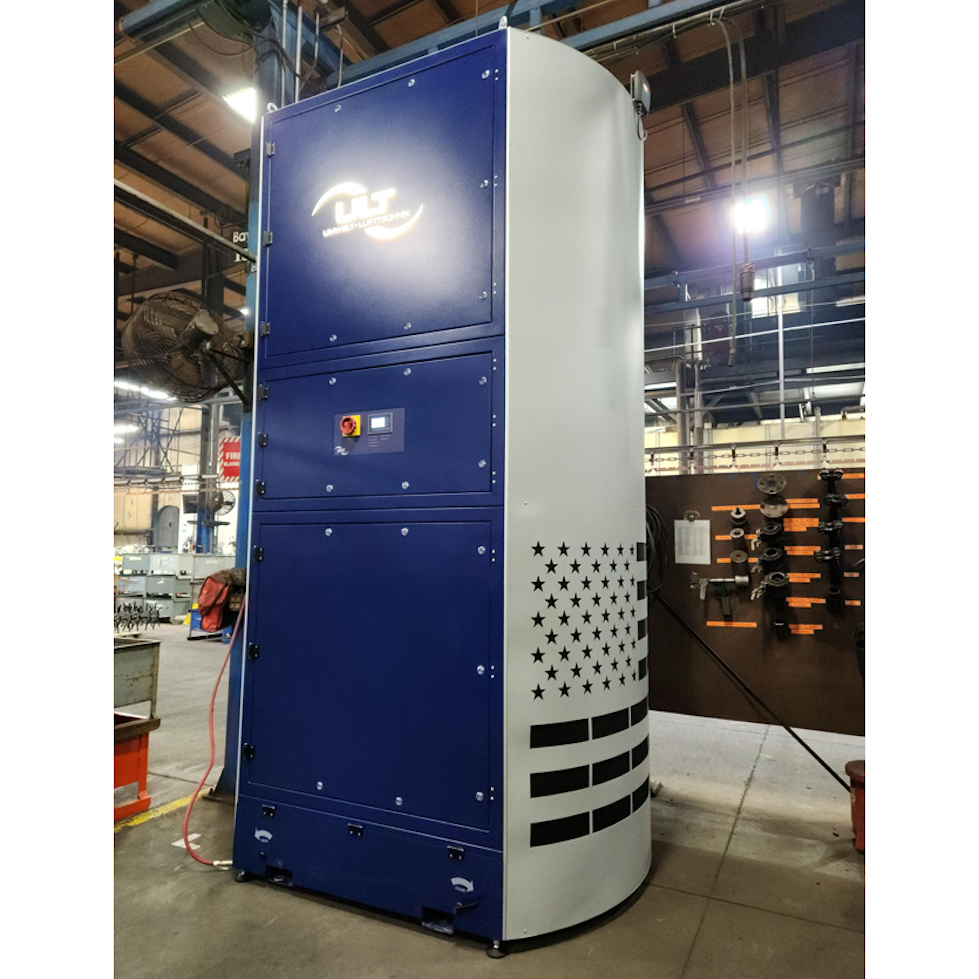 The ULT Airtower purifies process air from welding fume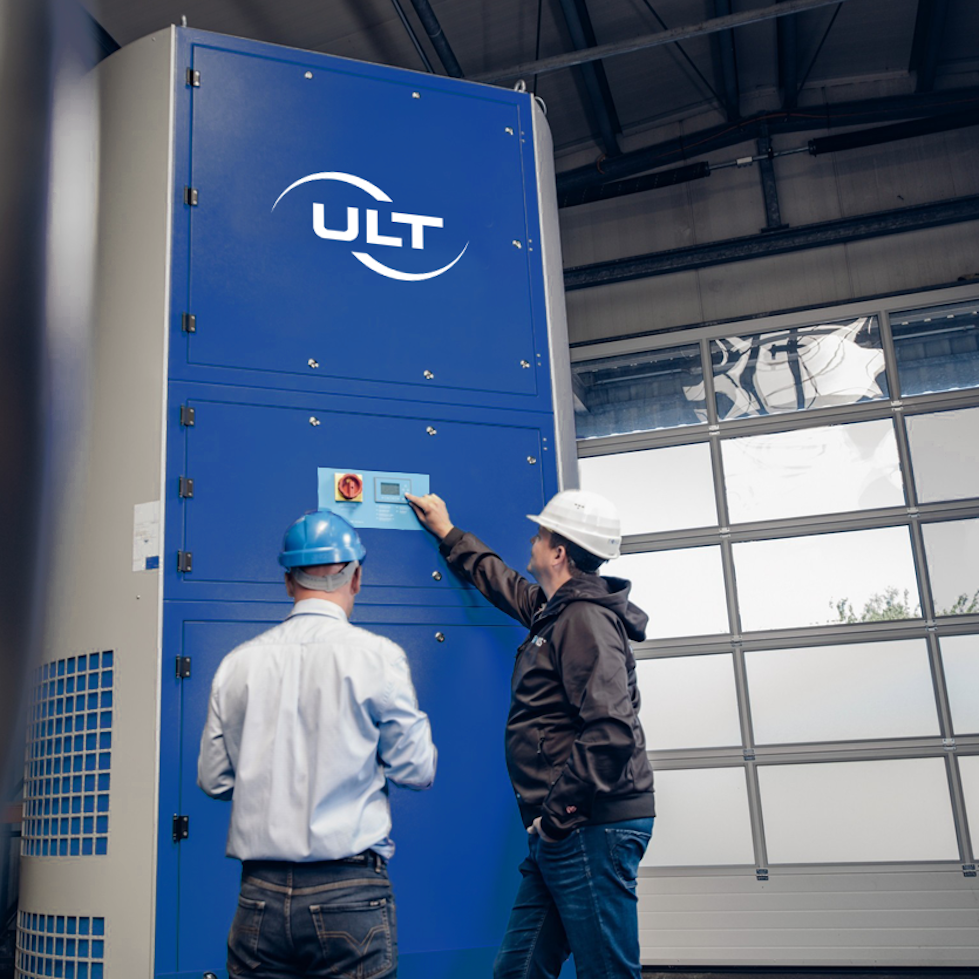 Occupational health and safety supported by the Airtower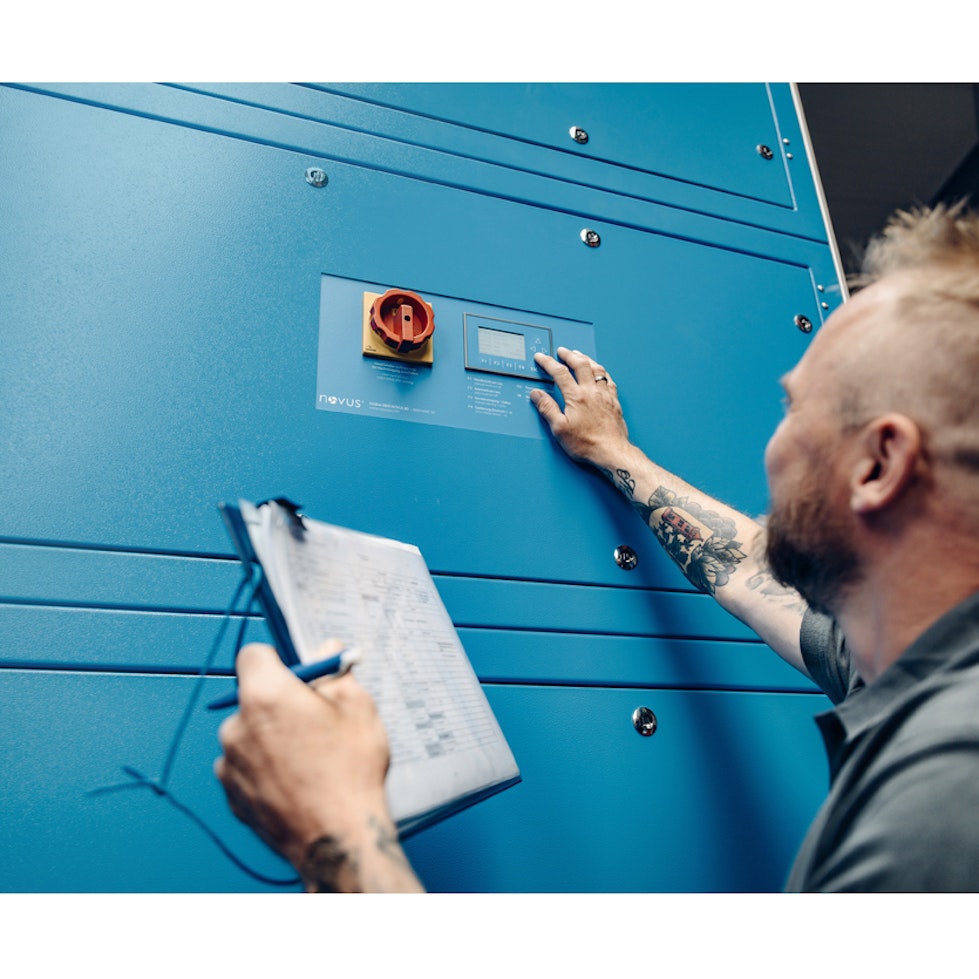 System programming is extremely simple without prior knowledge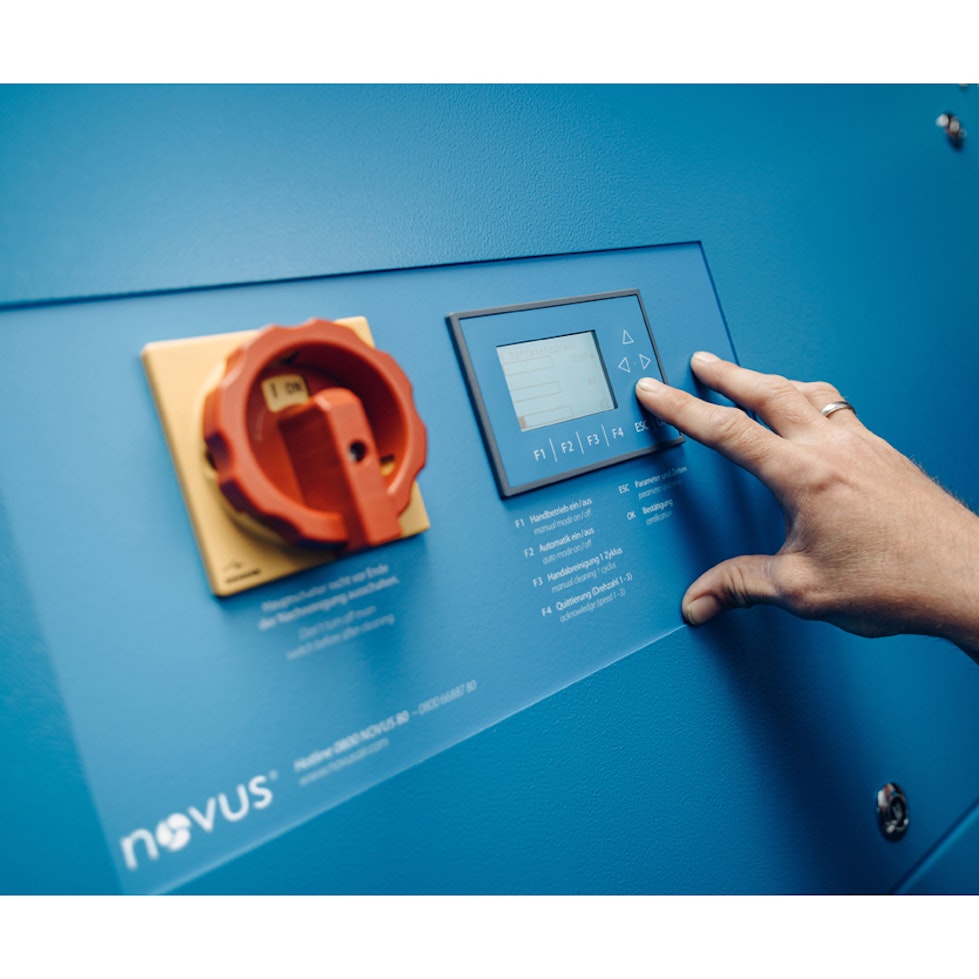 Easy operation by means of display input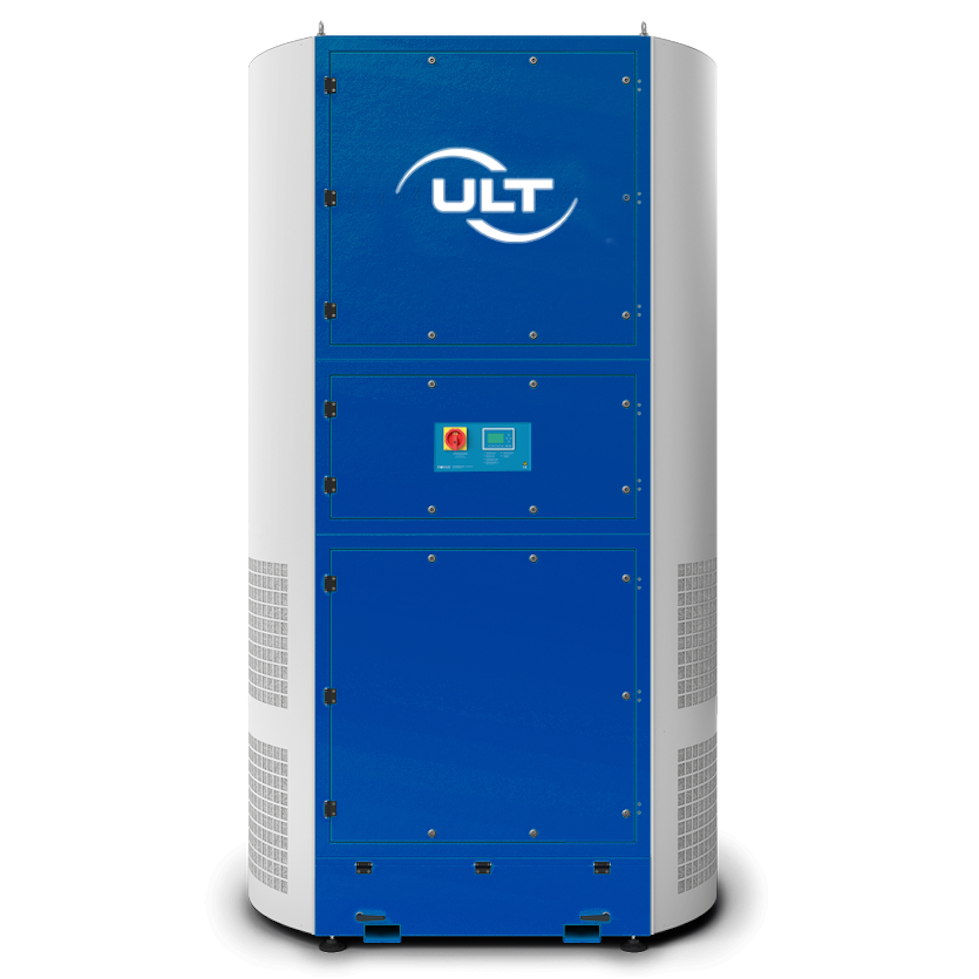 ULT Airtower for sustainable air purification in welding processes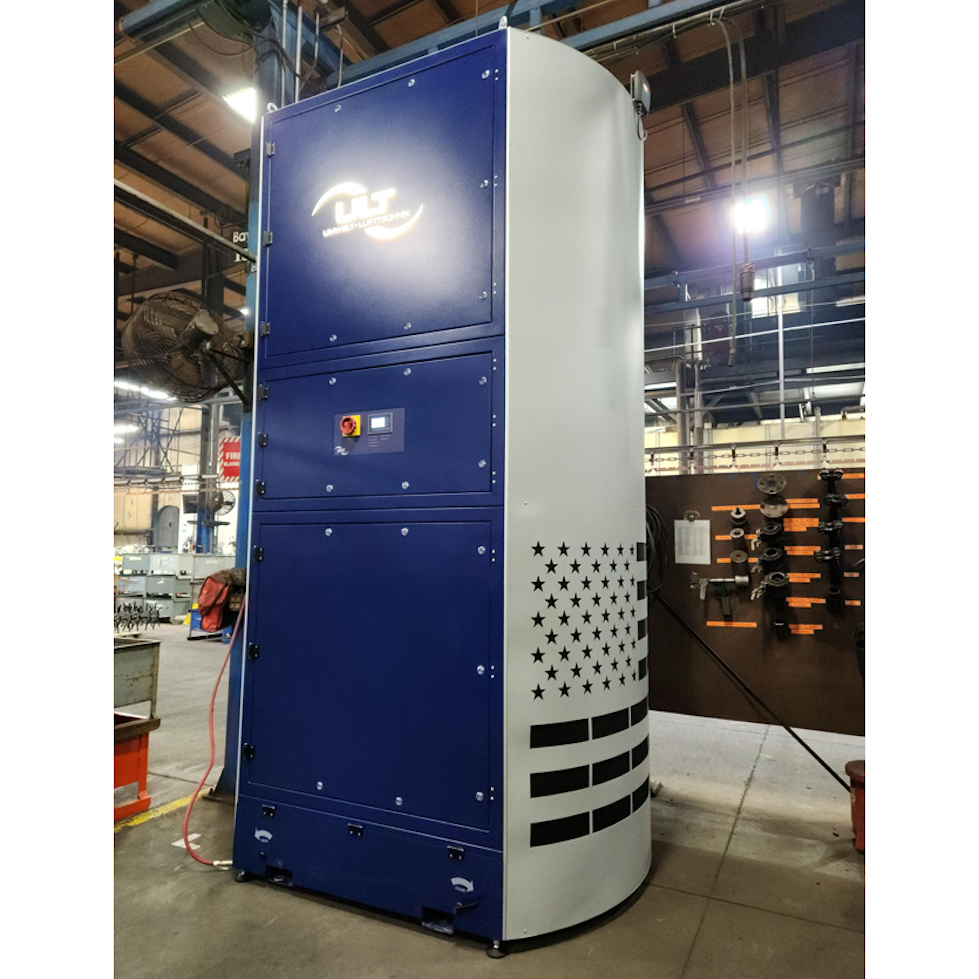 The ULT Airtower purifies process air from welding fume