page.news-detail.header.tagline
Professional air cleaner specially designed for small rooms
ULT AG presents sasoo s, a compact version of its professional air purifier specially developed for rooms up to a maximum of 30 m². Utilizing a particularly large H14 HEPA filter, the device filters 99.995% of all aerosols, viruses, particles, and germs in closed rooms.
An integrated fine dust and adsorption filter also eliminates unpleasant odors and doubles the service life of the main filter through its use as a pre-filter, which only needs to be replaced approximately every 3,000 operating hours - on average once every two years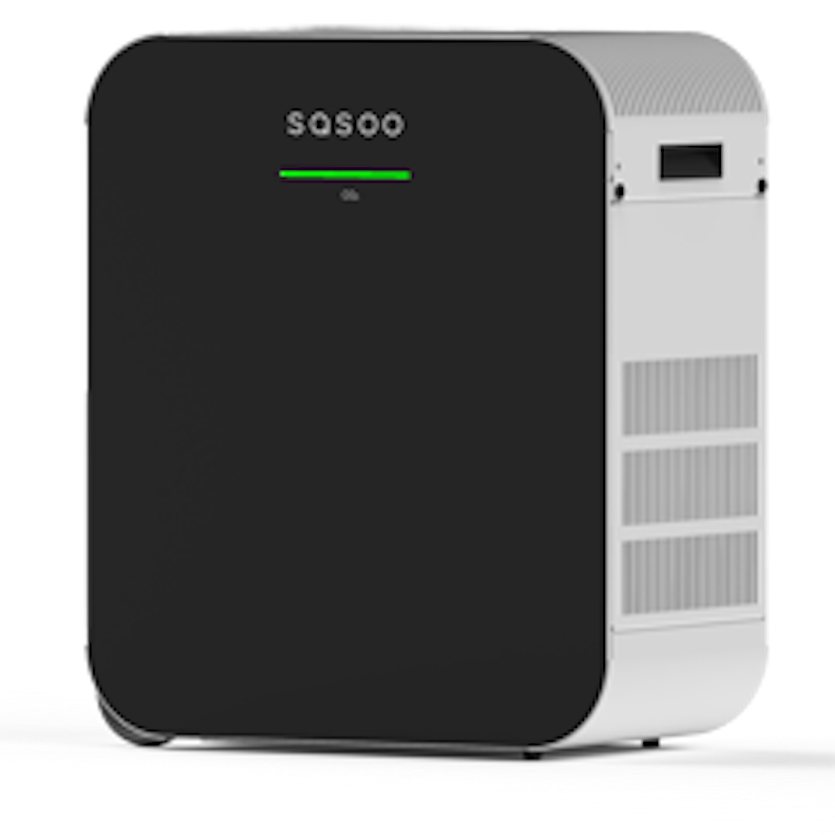 Like its "big brother" sasoo m, the air purifier sasoo s works according to the proven principle of suction from above and therefore offers one of the best extraction and filtration rates in its performance class.
Room air filters are an important support in coping with the corona pandemic, as they have been shown to increase protection against infection. The device can also be used to protect against pollen and thus offers added value for allergy sufferers, among others.
The sasoo s room air purifier scores with an attractive design, a small footprint of just 0.2 m² and a pleasantly quiet way of working. It is made of high-quality materials (glass, aluminum), can be used both mobile and stationary and also offers an integrated CO2 traffic light that signals when the room needs to be ventilated.
Among others, the sasoo s air purifier can be used in smaller offices, meeting and waiting rooms or production cells.
Attractive payment and financing options are offered. Upon request, the device can be set up and serviced by the ULT service team.
Further information on sasoo can be found online at www.sasoo-aircleaner.com.