LAS 300.81 HFM054 H-Ex
LAS 300.81 HFM054 H-Ex
LAS 300.81 – Ex protected laser fume extractor
Laser structuring, laser cladding, laser marking, laser printing

Laser welding, laser engraving, laser cutting, laser melting, etc.
Stationary extraction system

Removable filtration system with cartridge and storage filters

Solution for dust class H per DIN EN 60335-2-69 Addendum AA

Appliance for explosive environments from Group II Category 1D per ATEX RL 94/9/EG

Volumetric flow control: stepless adjustment of extraction performance

Particle filter configuration: optic signaling

Powder coated, robust steel housing

SUB D9 Interface: remote I/O, operations report, filter 100%

Automatic differential pressure dependent pulse-jet filter cleaning
| Device version | LAS 300.81 − HFM054 – H-Ex |
| --- | --- |
| Max. flow rate in m³/h | 400 |
| Max. flow rate in cfm | 235 |
| Max. vacuum in Pa | 20200 |
| Max. vacuum in inch wc | 81.2 |
| Nominal capacity in m³/h@Pa | 270 @ 5000 |
| Nominal capacity in cfm@inch wc | 159 @ 20.1 |
| Dimensions in mm (WxDxH) | 390x590x1810 |
| Dimensions in inch (WxDxH) | 14.6x23.2x71.3 |
| Weight in kg | 105 |
| Weight in lbs | 231 |
| Noise level in dB | 60 |
| Connection variants – diameter in mm | 1 x 75 / additional optionally |
| Connection variants – diameter in inch | 1 x 2.95 / additional Ø optionally |
High flexibility

Many of the ULT fume extraction systems can be utilized flexibly. For example, you can choose between mobile or stationary systems, device integrations or special ventilation solutions. If necessary, the ideal application is configured by ULT experts on-site.

Modular system structure

Modularity is the basis for the effective use of ULT's ventilation solutions. This lets you respond flexibly to changing contaminant or work scenarios and therefore always utilize the full potential of your systems.

High filter service life

The high priority of filter elements in ULT systems reduces medium and long-term costs for maintenance and materials. In addition, the periods of downtime for necessary filter changes or system cleaning are significantly reduced.

R&D basis

Research and Development (R&D) has a very high priority at ULT. Several projects with prestigious partners and institutes have produced new approaches to ventilation systems that often become series products or are adapted quickly and easily to customer-specific projects.

Individual extraction solutions

Your extraction systems are adapted to your needs. Starting from the contaminant situation, via your internal processes, to the best possible collection solution, ULT advises and supports you in the selection and installation of your optimal extraction and filtration solution.

Optimal filter technology

Using the most sensible filtration technology ensures a long filter service life and, consequently, reduces the costs of maintenance and spare parts. ULT always offers you the optimal solution for your special contaminant technology to achieve the best filtration possible..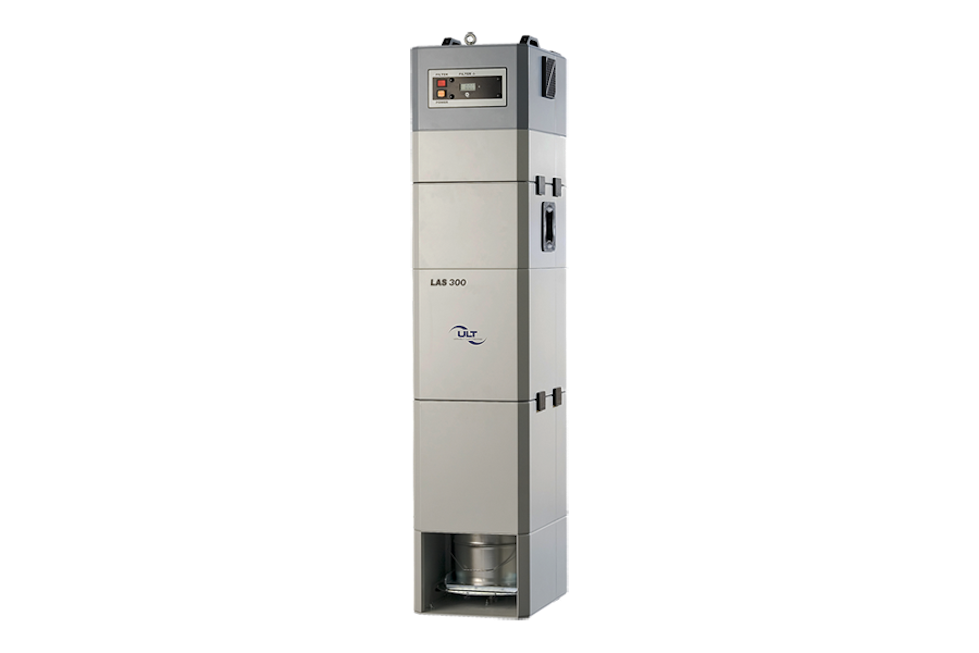 LAS 300.81 HFM 054 H-Ex for laser dust extraction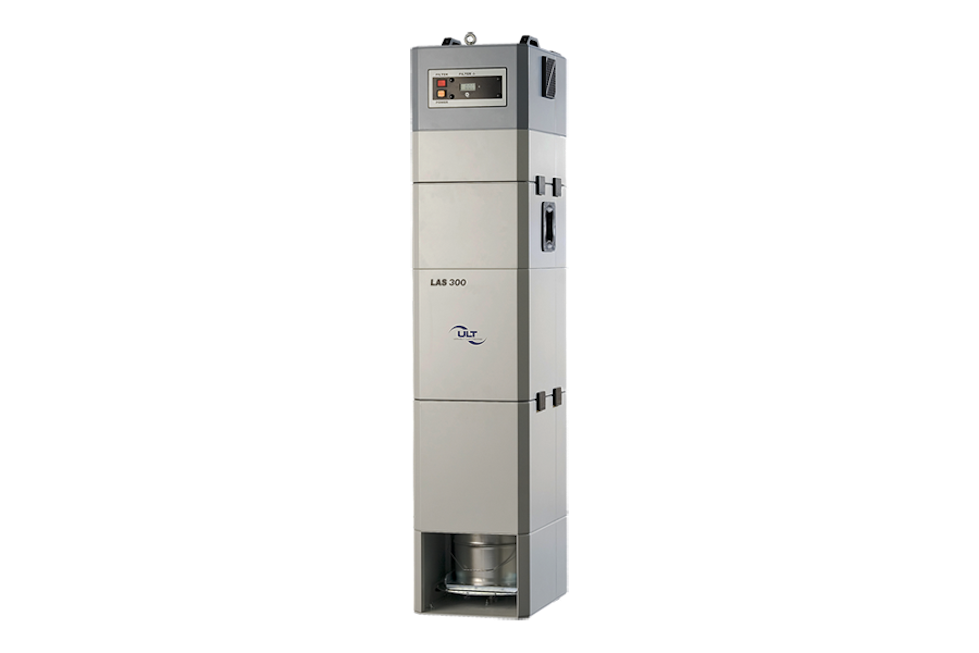 LAS 300.81 HFM 054 H-Ex for laser dust extraction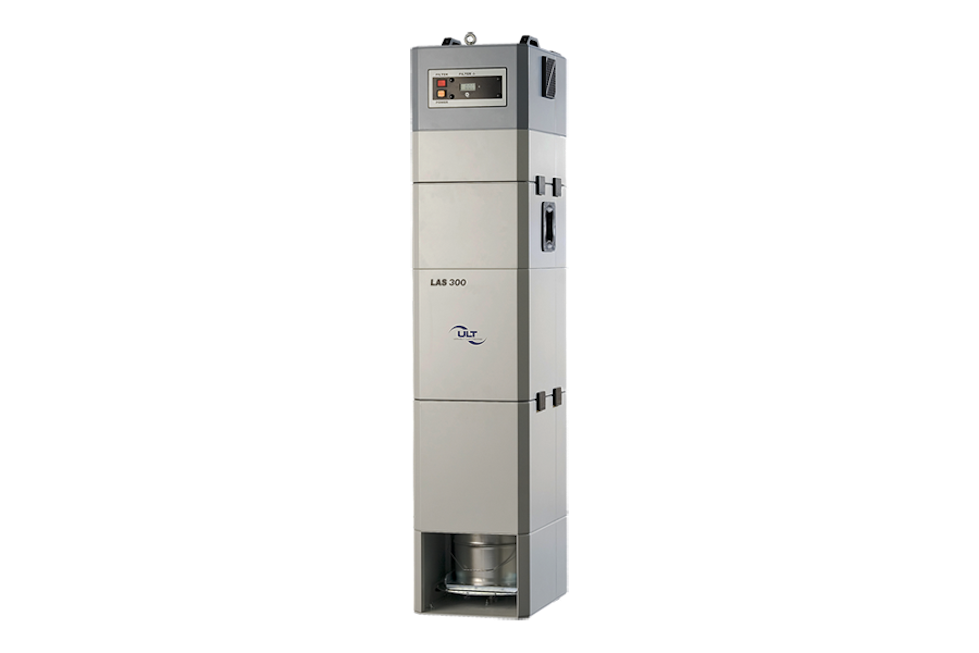 LAS 300.81 HFM 054 H-Ex for laser dust extraction
We are happy to offer you further information about our extraction systems and the respective filtration technology. We can also configure your individual solution as requested or required.
Additional information of interest