LAS 1200 SF
LAS 1200 SF
LAS 1200 – extraction system for laser fume and dust
Laser welding, laser engraving, laser cutting

Laser structuring, laser melting, laser ablation, laser cladding, etc.
Mobile extraction system with wheels

Removable filter device – individual changeable filter

Operation elements on front side

Volumetric flow control: stepless adjustment of extraction performance

Particle filter configuration: optic signaling

Powder-coated, robust steel housing

Expanded metal prefilter, adsorption filter
SUB D9 interface

Operating hours meter

Digital device control

Air intake several DN
| Device version | LAS 1200 MD.18 |
| --- | --- |
| Max. flow rate in m³/h | 1500 |
| Max. flow rate in cfm | 883 |
| Max. vacuum in Pa | 3250 |
| Max. vacuum in inch wc | 13.1 |
| Nominal capacity in m³/h@Pa | 1000 @ 1700 |
| Nominal capacity in cfm@inch wc | 589/6.8 |
| Dimensions in mm (WxDxH) | 790x820x1.040 |
| Dimensions in inch (WxDxH) | 31.1x32.3x41 |
| Weight in kg | 145 |
| Weight in lbs | 320 |
| Noise level in dB | 55 |
| Connection variants – diameter in mm | 1 X Ø 150 collar / 1 X Ø 160 collar |
| Connection variants – diameter in inch | 1 X 5.9 collar / 1 X 6.3 collar |
High flexibility

Many of the ULT fume extraction systems can be utilized flexibly. For example, you can choose between mobile or stationary systems, device integrations or special ventilation solutions. If necessary, the ideal application is configured by ULT experts on-site.

Modular system structure

Modularity is the basis for the effective use of ULT's ventilation solutions. This lets you respond flexibly to changing contaminant or work scenarios and therefore always utilize the full potential of your systems.

Optimal filter technology

Using the most sensible filtration technology ensures a long filter service life and, consequently, reduces the costs of maintenance and spare parts. ULT always offers you the optimal solution for your special contaminant technology to achieve the best filtration possible..

Individual extraction solutions

Your extraction systems are adapted to your needs. Starting from the contaminant situation, via your internal processes, to the best possible collection solution, ULT advises and supports you in the selection and installation of your optimal extraction and filtration solution.

High filter service life

The high priority of filter elements in ULT systems reduces medium and long-term costs for maintenance and materials. In addition, the periods of downtime for necessary filter changes or system cleaning are significantly reduced.

Easy servicing

ULT's extraction and filtration systems are designed so that they can be put into operation without problems and easily used. Should there be any questions, our service technicians would be happy to assist you at any time.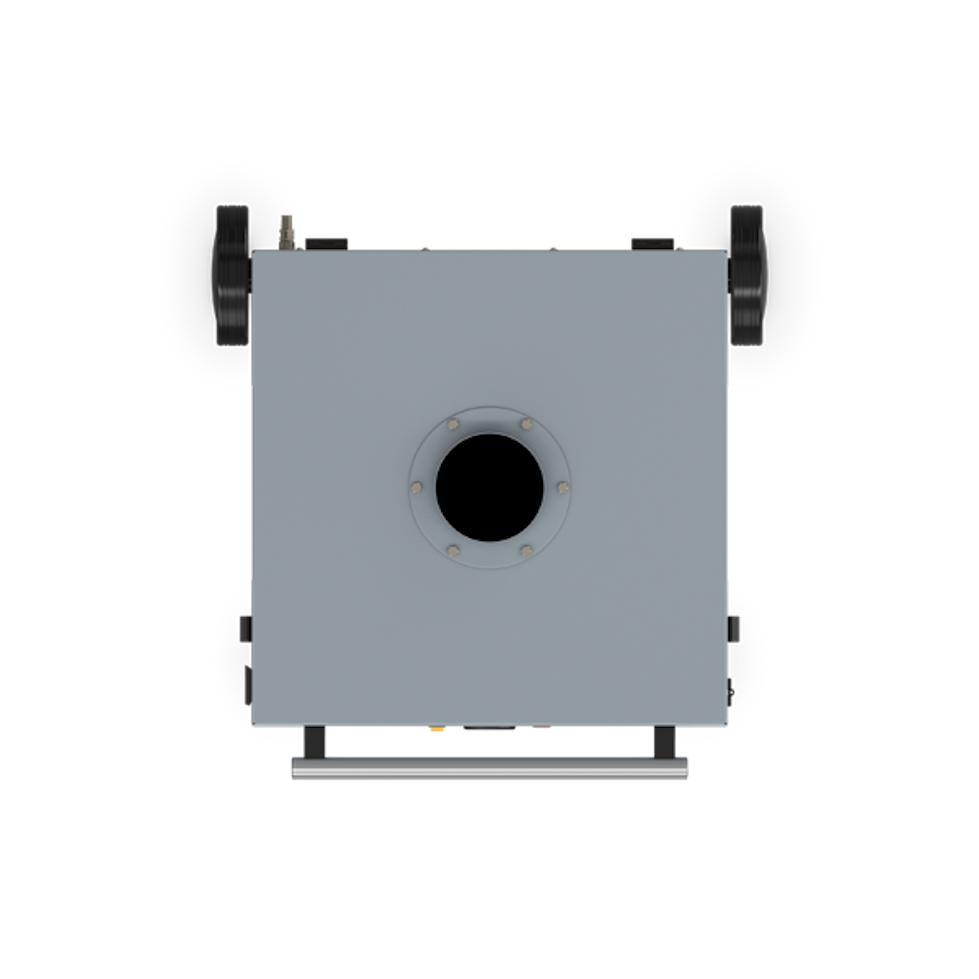 Fittings for extraction arm or hose on the device top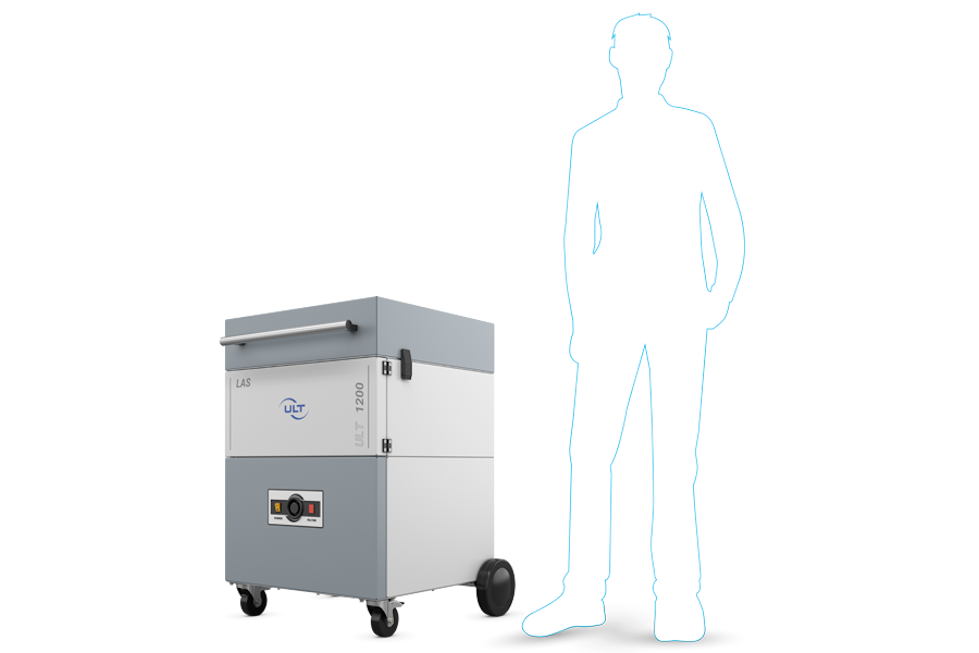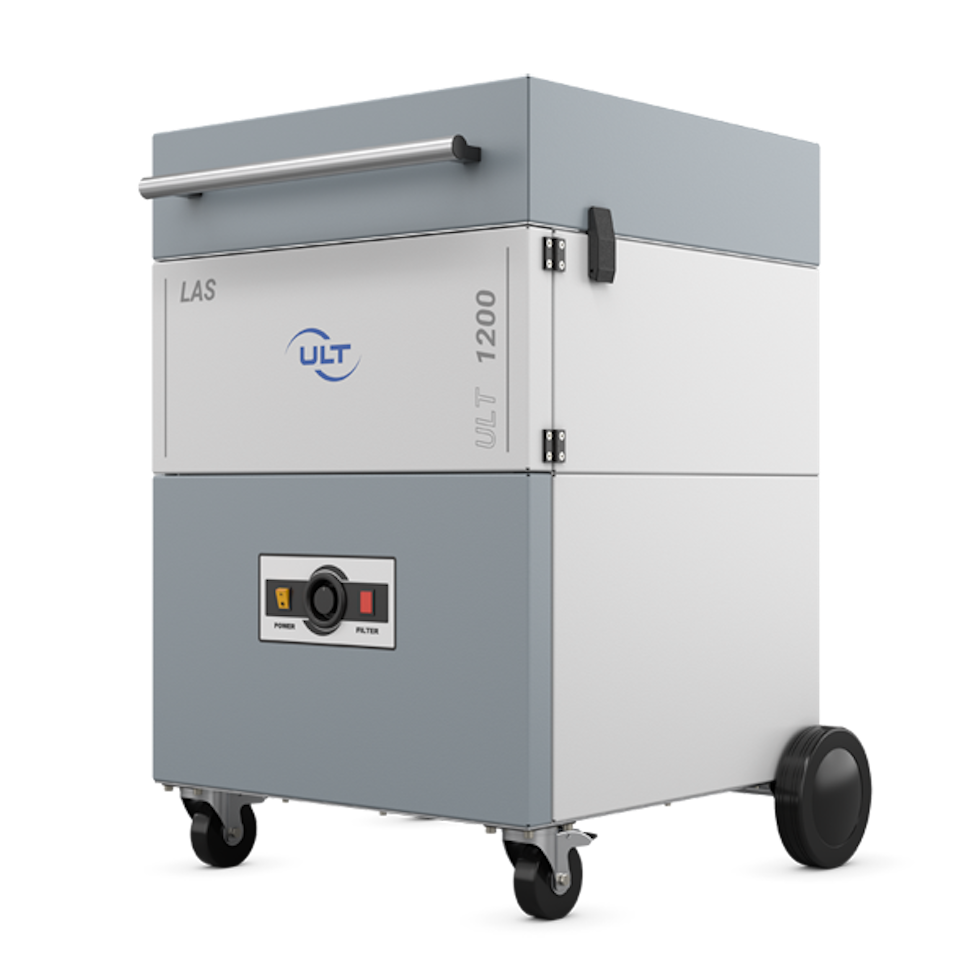 LAS 1200 laser fume extractor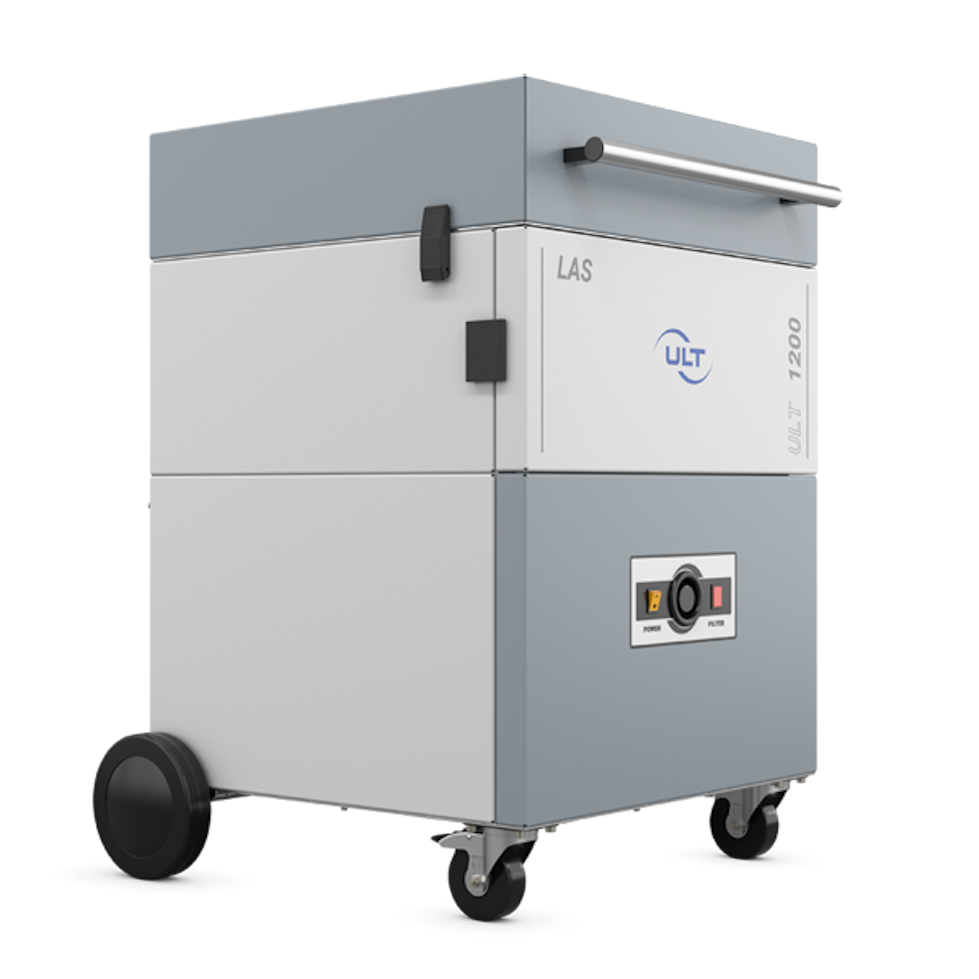 The unit wheels increase flexibility with regard to changing workplaces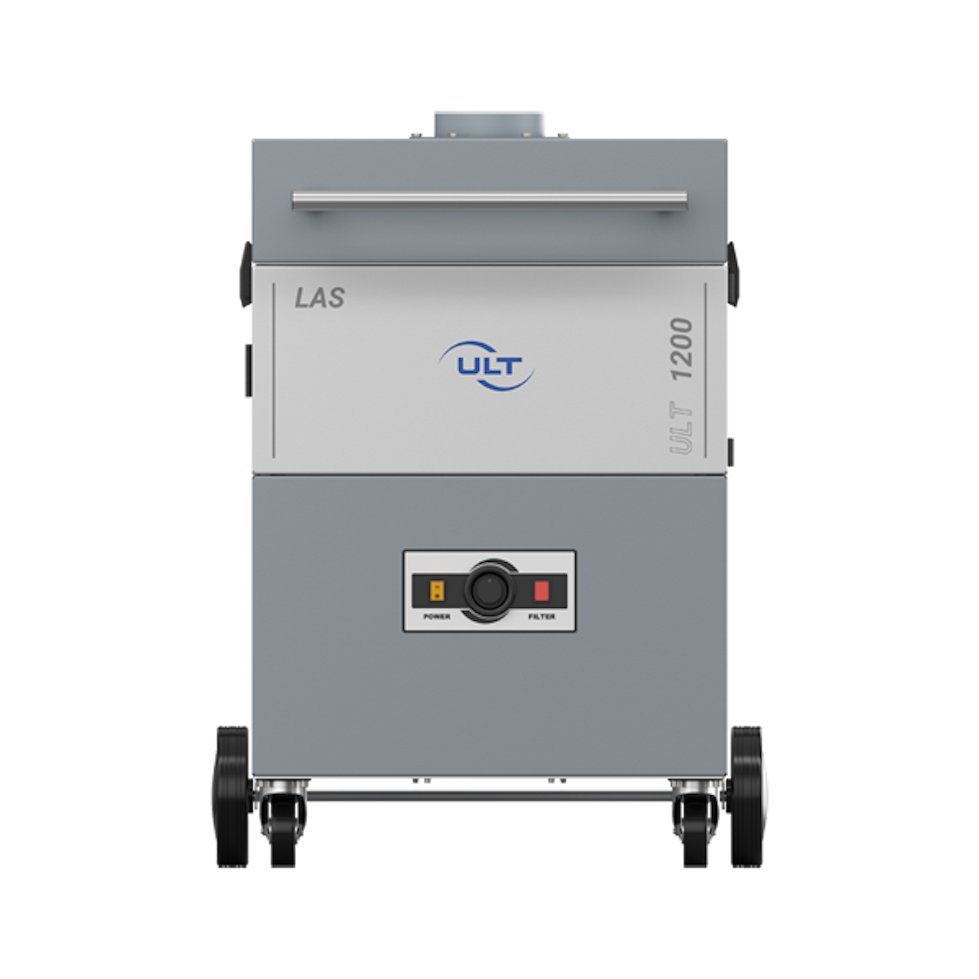 Operating elements and status displays easily accessible on the front of the device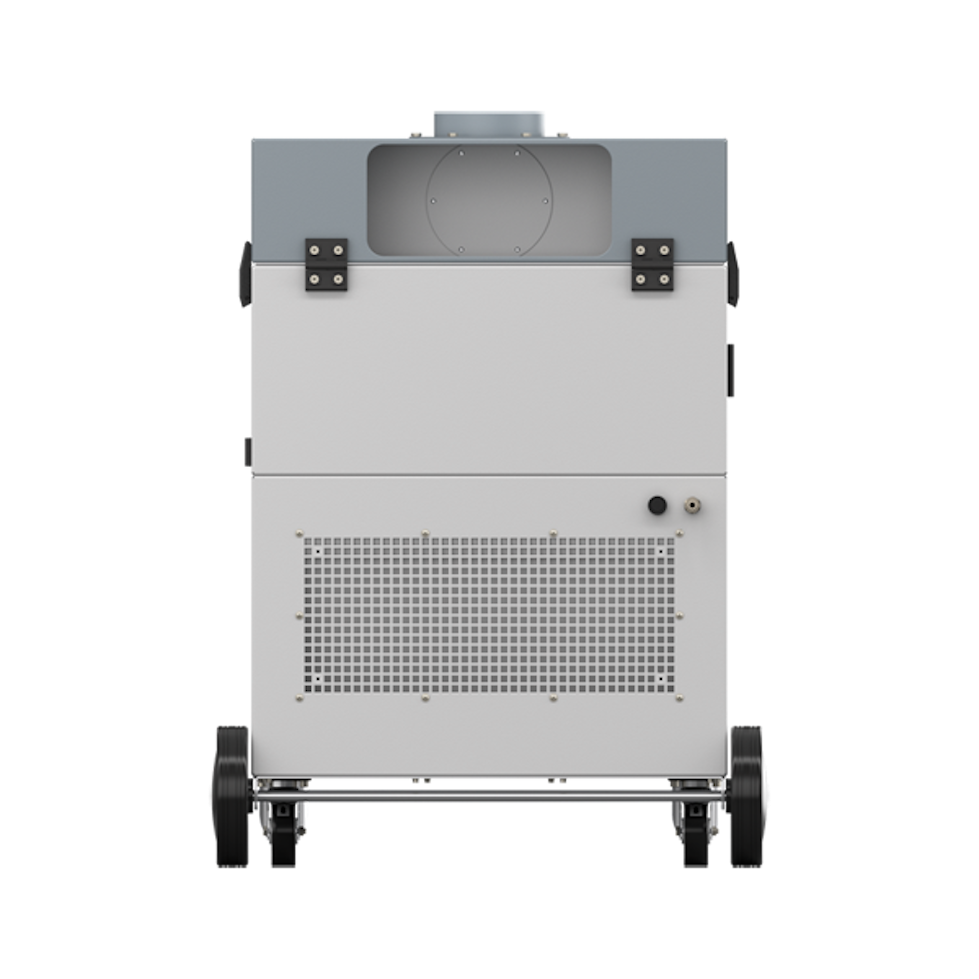 Discharge opening with grille at the rear of the extraction unit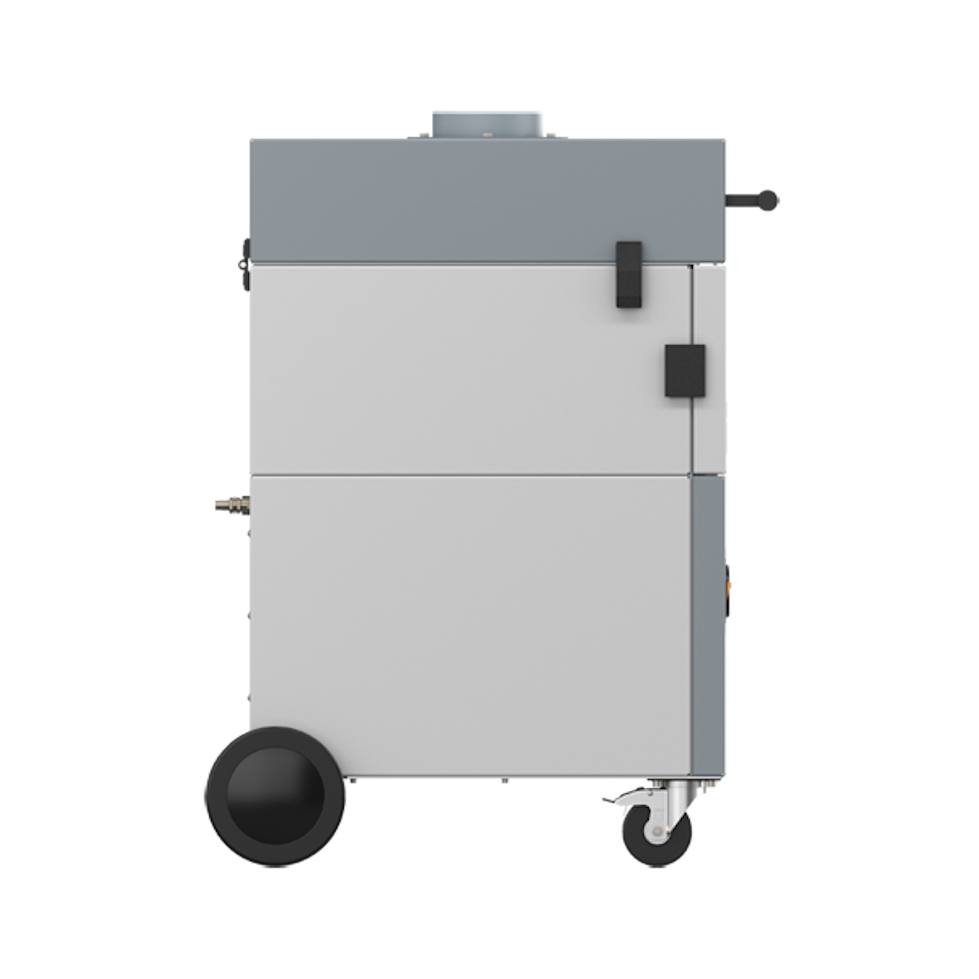 Easy filter removal with Quick-Lock fasteners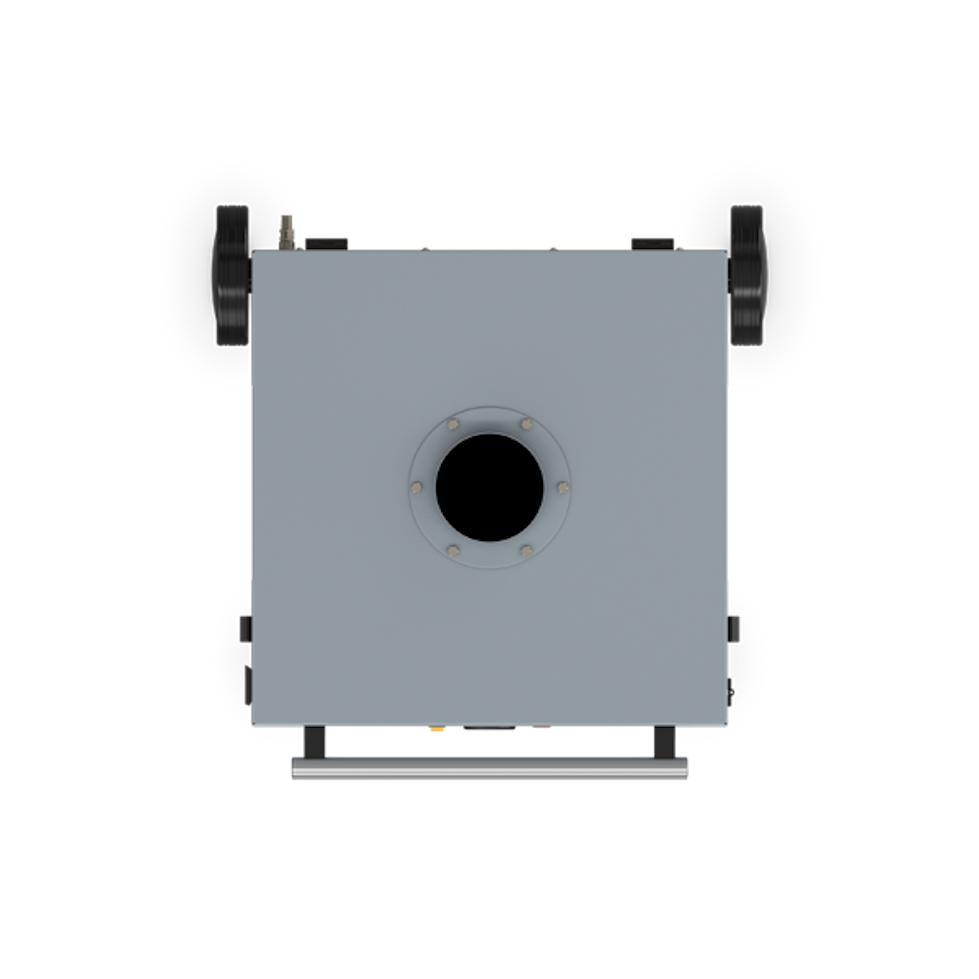 Fittings for extraction arm or hose on the device top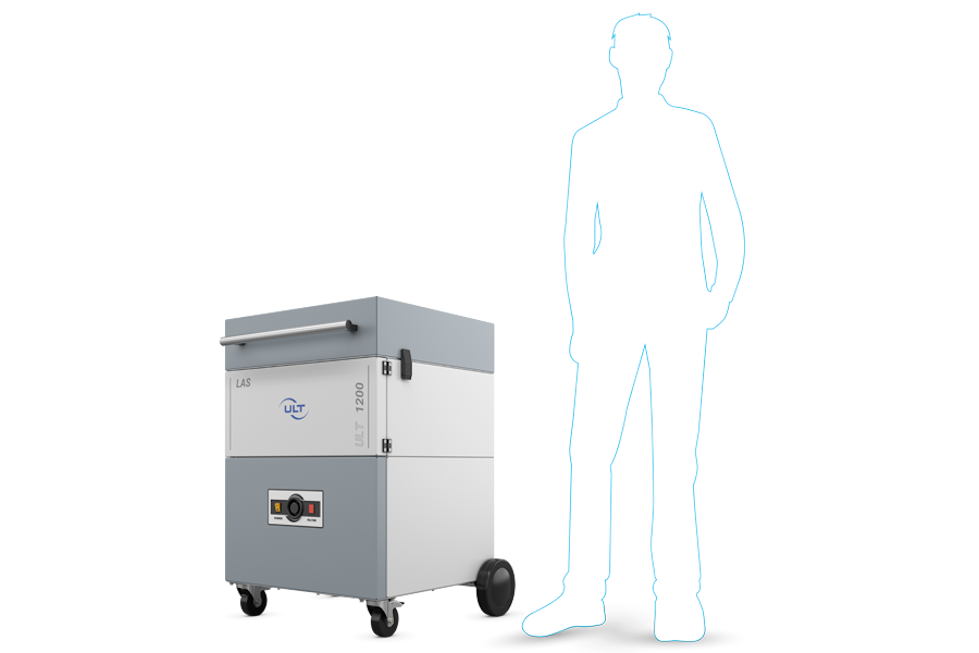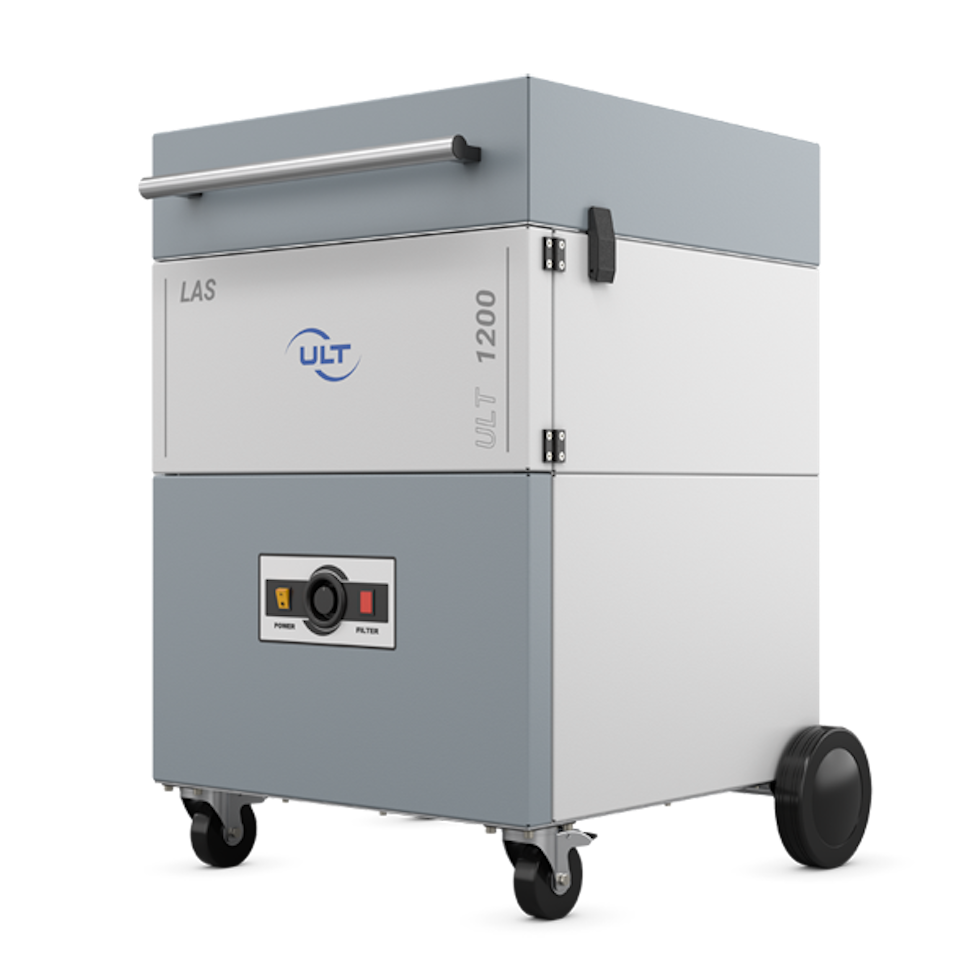 LAS 1200 laser fume extractor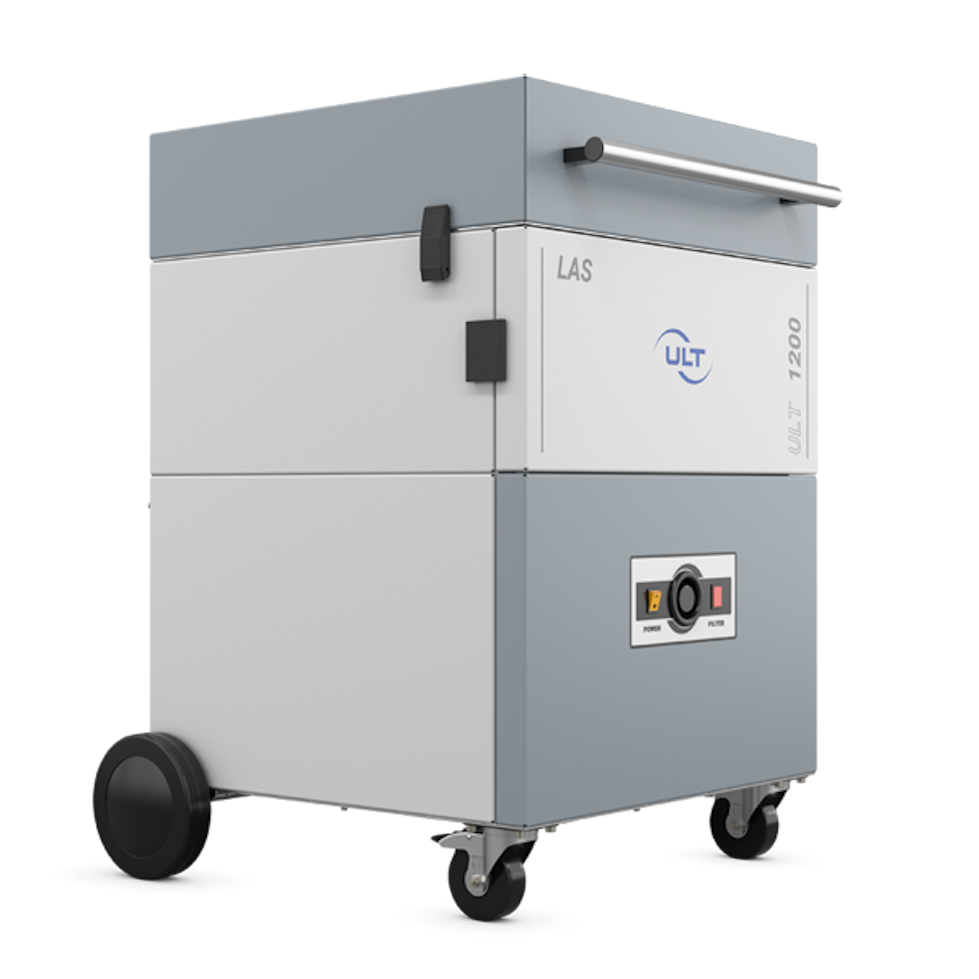 The unit wheels increase flexibility with regard to changing workplaces